Beer Run – A Microbrewery Road Trip for Beer Lovers!
From Manitoulin to North Bay, taste your way around Northeastern Ontario!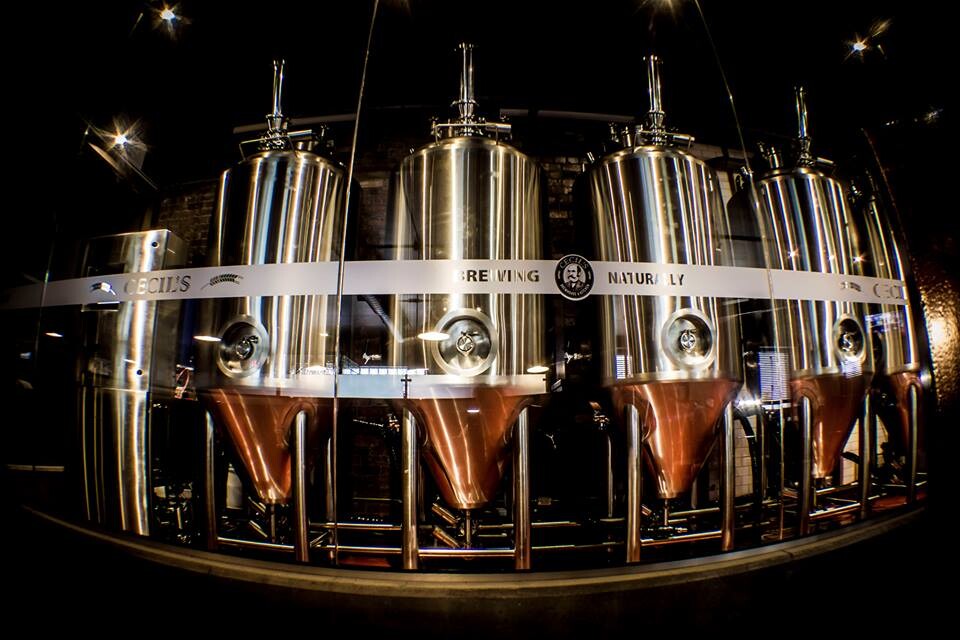 Although they may be called micro-breweries, the craft brewing scene in Northeastern Ontario is becoming a BIG thing. New breweries are opening their doors and distributing their product to restaurants and LCBOs all across the Region. If you're looking for a get-up-and-go road trip this summer, grab some friends, pile into the car, and head out on a mission of exploring the Region's best brews.
Cecil's Brewhouse & Kitchen - North Bay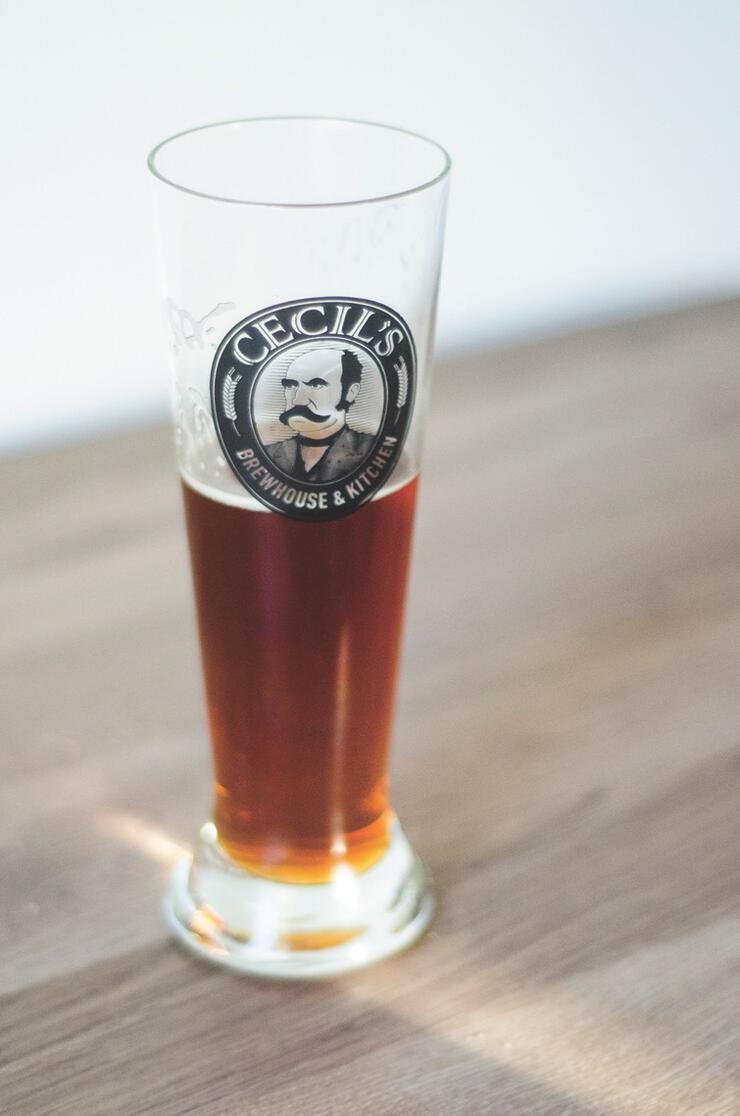 Legend says that Cecil Shamus Fitzgerald, a bear-wrestling, bare-knuckle boxing Irishman, founded Cecil's Brewhouse & Kitchen to bring the best ales and eats to his customers. Brand new in 2015, Cecil's started brewing their very own natural beer in-house.
Highlights
You can watch all the brewing magic happen right before your very eyes, behind a glass enclosure in the middle of the restaurant.
Brew to Try
Shamus IPA is a copper IPA with citrus and tropical tones. This well-balanced, smooth brew will appeal to almost everyone.
Where to Stay Nearby
Only minutes from downtown, the Super 8 North Bay is a convenient spot to rest your head after a day of brew-tasting and exploring North Bay's downtown core.
New Ontario Brewing Company - North Bay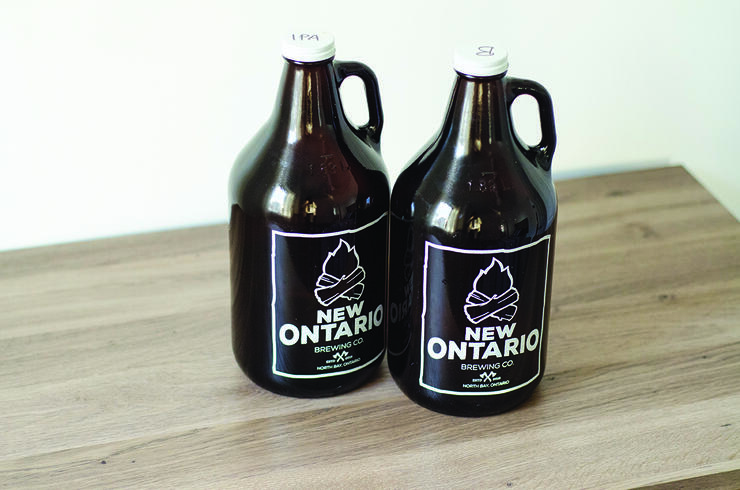 North Bay's New Ontario Brewing Company focuses on combining creativity and craftsmanship with only the freshest ingredients. Aside from producing some regular flagship beers, they've always got a new seasonal beer up their sleeves.
Highlights
Not only can you buy a growler to take home, but you can also visit their storefront to sit down and enjoy a glass right in the brewery.
Brew to Try
Try the Extra Special Bitter (ESB), a malt beer with a clean finish. This brew is well-balanced, served best slightly chilled, and pairs well with spicy food, cuts of meat, and beef.
Other Things to Do in North Bay
Enjoy some fresh air and great scenery aboard the Chief Commanda II, North Bay's twin-hull cruise boat offering tours of beautiful Lake Nipissing. Check out their schedule here for everything from sightseeing cruises, dinner cruises, or music cruises with live music.
Stack Brewing - Sudbury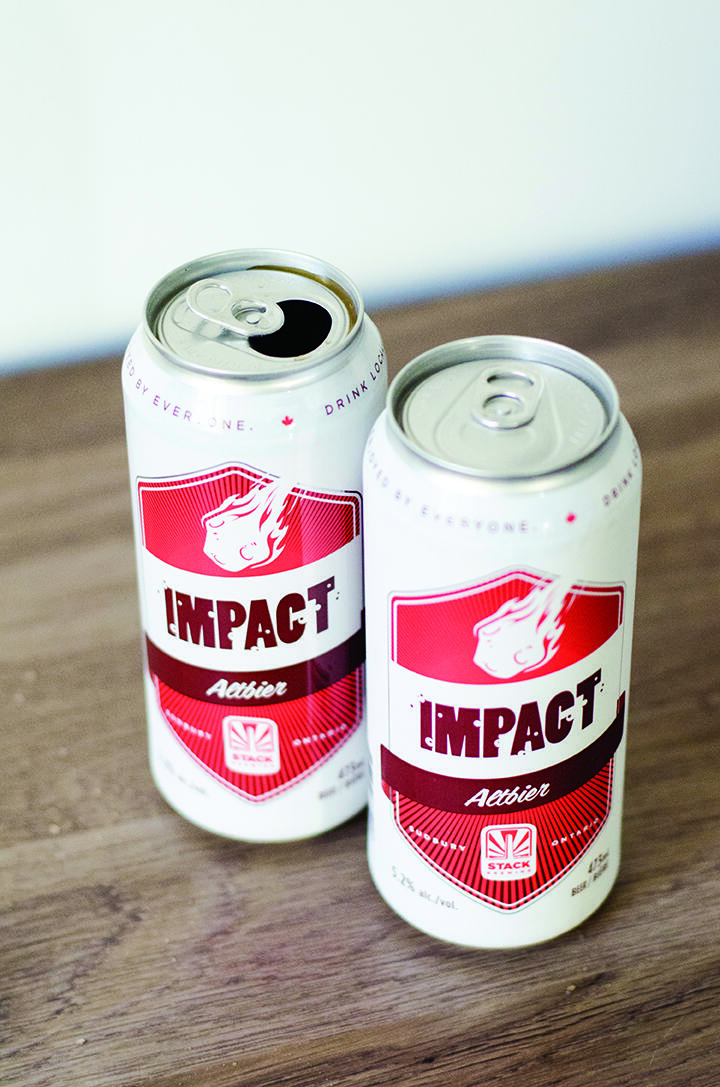 Stack Brewing was founded by two Sudbury natives who set out to create a beer that would appeal to all levels of beer drinkers from casual drinkers to absolute fanatics of the craft.
Highlights
Stack has a showroom where you can purchase beer to bring home, as well as "by the glass" sampling and also offers tastings for groups and special events.
Brew to Try
Check out Impact Alt, an altbier (German for "old beer") which is a copper-coloured brew with a creamy head and aromatic hop. This brew also features lovely malt flavours and a dry finish.
Where to Stay in Sudbury
Located in the city's south end, the Travelway Inn Sudbury is just a short walk to Science North for those who want to let out their inner kid, or the boardwalk around Lake Ramsey for those who want to enjoy some fresh air on a sunny summer day!
Manitoulin Brewing Co. - Little Current
What started as the dream of two longtime friends, Manitoulin Brewing Co. has set out to showcase their love of Manitoulin Island and beer in the form of a true grassroots craft brewery.
Highlights
Manitoulin Brewing Co.'s beer can be found and enjoyed at many restaurants around the Region. They also have a permanent location in the works that will be located in Little Current.
Brew to Try
The flagship beer for Manitoulin Brewing Co. is Swing Bridge Blonde Ale, named after the iconic Swing Bridge in Little Current. The beer is slightly bitter to start, but not too strong. It's a full-bodied ale with a foamy white head and has no strong aftertaste.
Where to Stay Nearby
The Manitoulin Hotel and Conference Centre is a new property located in Little Current that offers comfortable rooms and suites that feature a design that showcases the beauty and history of the island's First Nations people.
SPLIT RAIL BREWING CO. - Gore Bay
Although they may be a small operation, this microbrewery has a BIG passion for craft brewing. Split Rail's beers are brewed in small batches to a high standard of taste and quality.
HIGHLIGHTS
Located in beautiful Gore Bay, Split Rail Brewing Co. now boasts a retail store that features a tasting bar.
Brew to try
Try Split Rail's inaugural brew, the Copper Lager. It's a definite must-try. This copper-coloured lager has a nice crispness that features yeasty and citrus notes and no lingering aftertaste, making it a very easy- drinking beer.
Other Things to do on Manitoulin Island
Work off some of those calories by exploring a famed hiking trail on the Island – the Cup and Saucer trail. Learn more about this favourite hike by clicking here.