A Family Paddle on Lake Temiskaming/Upper Ottawa River
It's true that Lake Temiskaming deserves the same respect given to other large water bodies, like Lake Superior or Lake Nipigon. But it's also true that it's an absolute paradise to paddle. Combine it with the upper stretch of the Ottawa River, right to the town of Mattawa, and you've got one perfect canoe or kayak trip.
My wife, daughter, dog and I paddled this route a few years back, with another family. It added up to 120 kilometers and eight days. It didn't have to be that long of a trip. There's lots of access points along the way. But that's the beauty of it. We were able to float for that entire distance, with only one portage to deal with. It was good family time, paddling gently along, gawking up at rich forested hill tops of the Laurentian Mountains.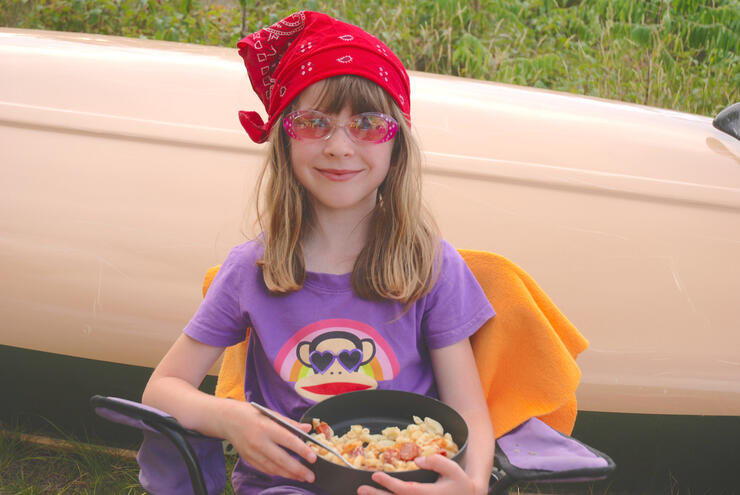 The first four days were paddling Lake Temiskaming. Thankfully, we didn't manage to catch a glimpse of the legendary "Mugwump" or Old Tessie" of the lake. Not that we didn't doubt the existence of such a monster. This is one big lake. Lake Temiskaming achieves a maximum depth of 220 meters (720 feet) and averages out at 36 meters (120 feet); a perfect natural habitat for such a creature. Old Tessie was first described in a 1979 article in the North Bay Nugget by the Mayor of New Liskeard, Jack Dent, as a very old Native legend about a "mugwump" (meaning fearless sturgeon) measuring over 6 meters (20 feet) long.
The lake itself is definitely not something to be flippant with, especially the lower half. This section seems less menacing on the map because it's a narrower stretch. But don't be fooled, high rock walls funnel winds from any direction and the waves build and build over elongated stretches of open water. Of course, this is what makes this place so majestic.
The lake narrows prior to the town of Temiskaming and the possibility of dealing with rough water greatly diminished. It was here we also resupplied while portaging around the hydro dam in the town of Temiskaming. This charming historic hamlet comes equipped with a gas station and corner store on the Quebec side - and as anyone from Ontario would know, you can buy beer at any corner store in Quebec. I love Quebec!
The kids were also able to stock up on pop and ice cream. They were ecstatic.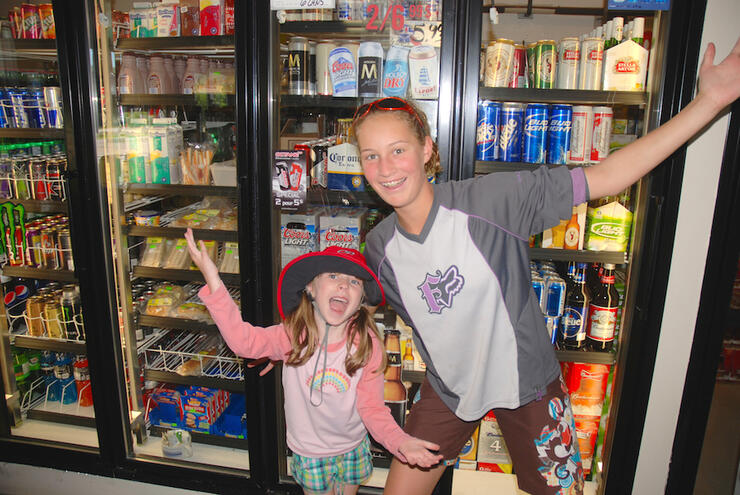 What remained was a wide stretch of the incredibly scenic, and surprisingly uncrowded, Ottawa River. We were flushed down the gentle but always present downstream current, taking a relaxed pace all the way to back to Nature's Harmony. A few camps/cottages were passed, but the majority of the river is left to its natural state. Even the few spots of development ended up adding greatly to the trip. This river is drenched in history and the people and places met along the way quickly became highlights each and every day.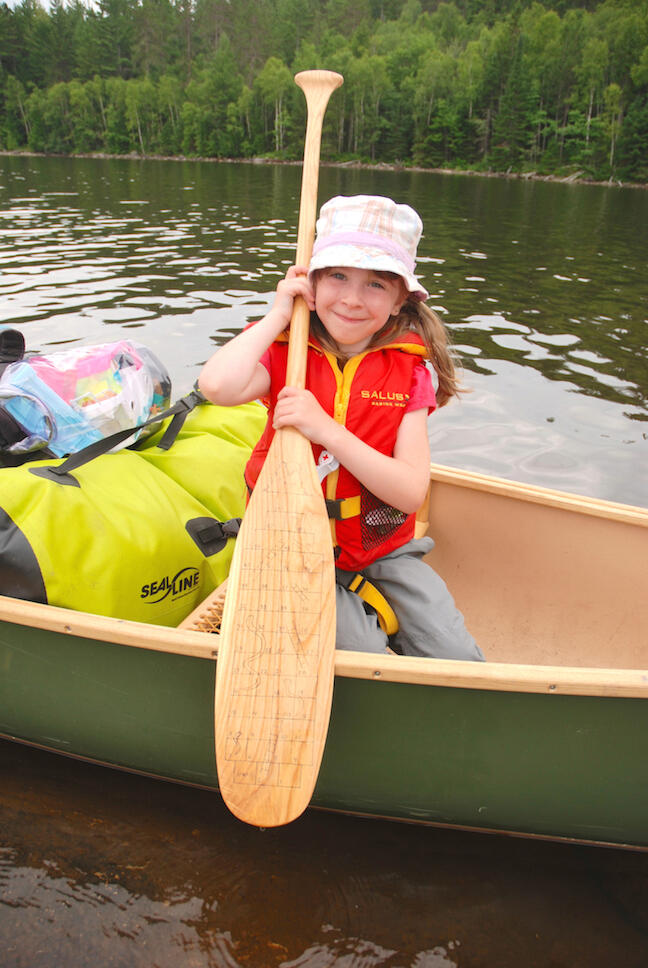 Mattawa's famous Voyageur Day Celebration - a weekend of some fantastic live music.
Ending here was ideal, not only because one of the worst storms of the season happened that evening, but also because we had the chance to get to know the owners, Jen and Tzach (and handyman, Ralph). What an incredible group of people living their dream. Jen and Tzach had met while traveling through Cambodia and purchased the 485 acres in 2007 in hopes of living "off-the-grid" and create a "green" business. They've combined new technology with back-to-basic ideals  and follow the philosophy of "taking the first step." To quote Tzach "Nature's Harmony is in the early stages of a vision that is much bigger. Our goal is to live in a symbiotic relationship with nature and to minimize our impact on the environment. In doing so, we hope to generate awareness and inspire our guests to live a little more lightly on this planet."
This was definitely a perfect way to end a perfect trip.