Thrills 'n' Chills
Top trails in Northeastern Ontario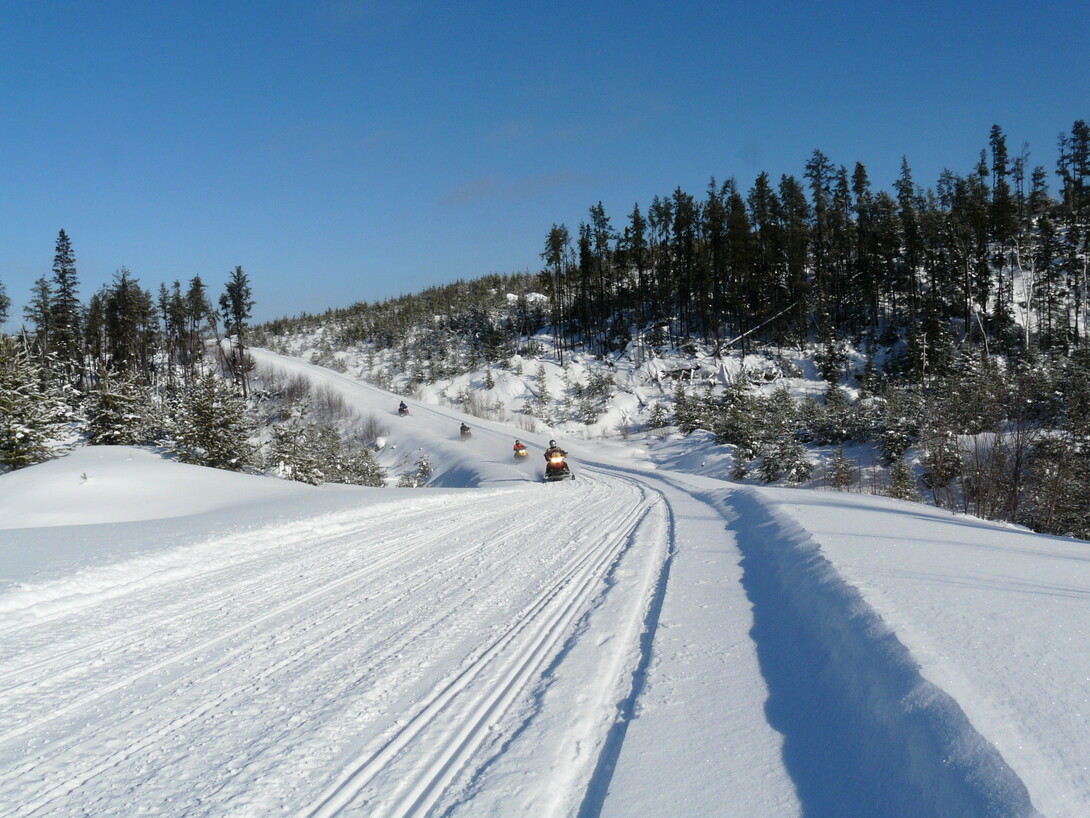 Whenever I'm asked what my favourite trail is, I answer: "The one I'm on!" That being said, at least once during every day of sledding, I experience a primo section of Northeastern Ontario trail that's a cut above the rest and reaffirms everything I love about snowmobiling – the sheer pleasure and heart-pounding freedom of scooting along the very best trail of the day. You know the kind of trail I mean: long, wide straightaways groomed table-top smooth, with gentle curves and ups & downs thrown in for good measure. I call them thrills 'n' chills trails.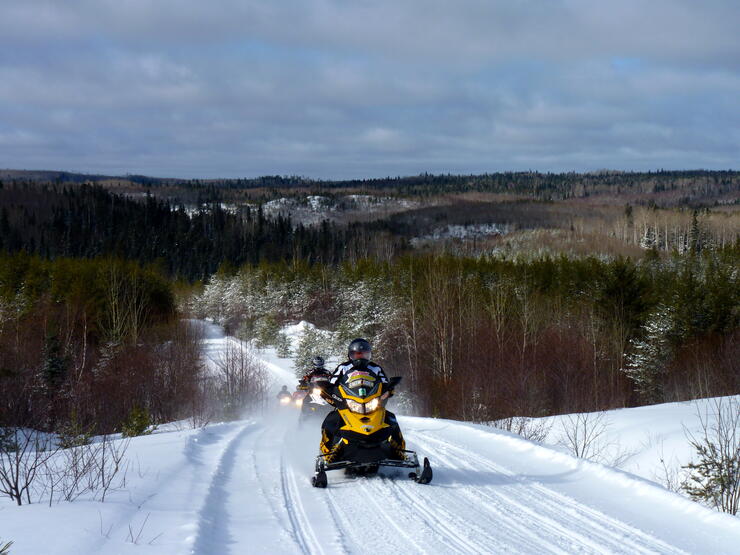 Typically, these are presently unused logging or mining roads transformed into snowmobile trails. I prefer them to old rail lines and hydro corridors, which are good for making time, but generally too flat and straight to be as much fun to ride. Their one downside is that while not-in-use logging and mining roads make great trails, in any given winter a few can revert back to industrial use temporarily and either be unavailable, ploughed to bare, or shared with heavy equipment – all unavoidable, but disappointing for riders looking forward to getting their ya-ya's out. The best way to avoid this frustration is to carefully check the OFSC Interactive Trail Guide for trail status and double check with locals beforehand.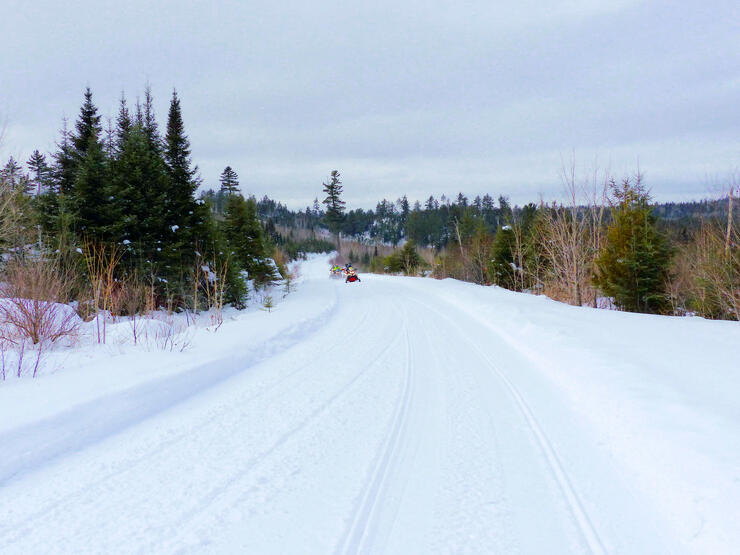 Thrills 'n' chills trails are scattered throughout most of the 30,000 kilometres or so of the trail system operated by the Ontario Federation of Snowmobile Clubs (OFSC). But thanks to an abundance of old logging or mining roads, Northeastern Ontario has more than its share – and that's one reason I love to ride there. I've found ecstasy on both their TOP Trails and Club Trails – but don't get me wrong, I'm not advocating the excessive speed of throttle-to-the-bar sledding… I set a brisk pace that's comfortable for me, within my riding capabilities, care and control. With that provision, my goal is to go for thrills 'n' chills as many times as possible during every day's ride!
TOP TRAILS
The OFSC's Trans Ontario Provincial (TOP) Trails are the backbone of the provincial system, connecting communities and regions. Here are a few of my favourite sections of TOP Trail in Northeastern Ontario.
North Bay Area – Part of the RAN Tour, this section of TOP A/D runs about 40 klicks between The Portage Restaurant, North Bay and the Intersection where TOP A and D split. This is a utility corridor and pretty straight, but hills and valleys keep it interesting. Snowmobile Tour Planner: Loop de Loop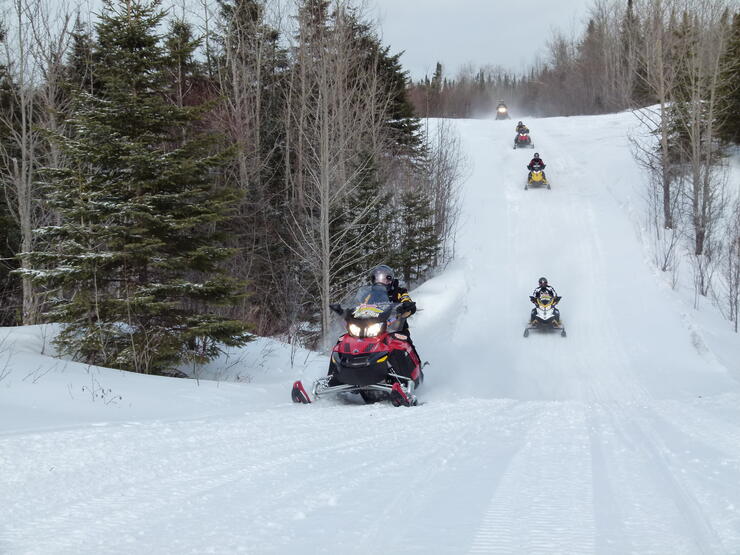 Sudbury Area – Section of TOP C206D for about 20 kilometres from Sportsman's Lodge to Wolf Lake Mountain Lookout. This old logging road winds through old growth forest in Canadian Shield terrain. Trail is part of Chiniguchi Wolf Loop. Snowmobile Tour Planner: Staging From Sudbury, Sledding in Circles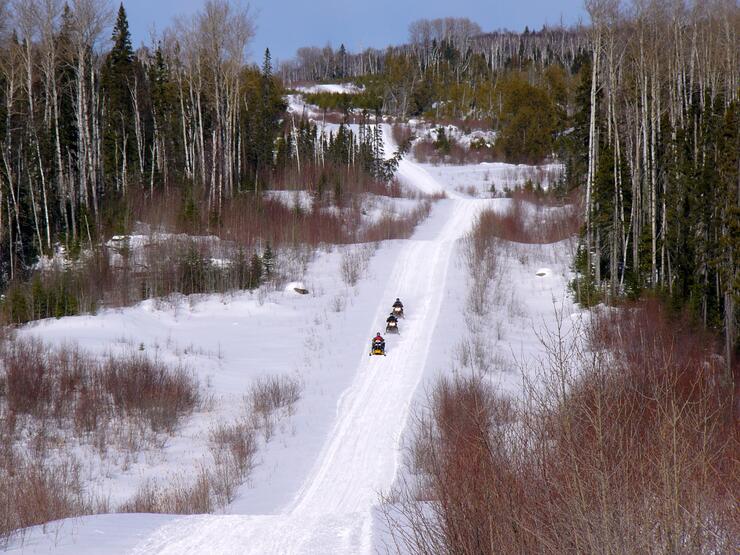 Temagami Area – TOP A runs for about 52 km north from Temagami to Latchford, some of it on the old Roosevelt Forest Road, a long and winding jolt of sheer pleasure that becomes part of the snowmobile trail about 10 km northeast of Temagami.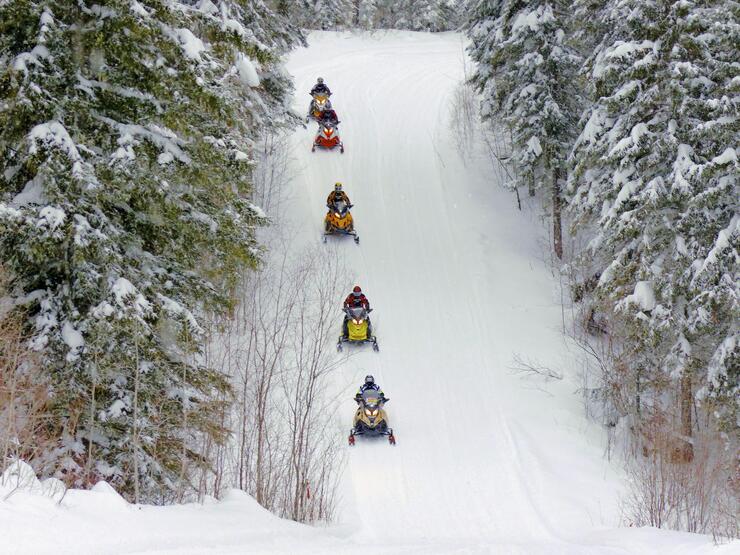 Kirkland Lake Area – This section of TOP A108 is part of the Gold Rush Tour and runs for about 40 klicks north from Kirkland Lake to connect with TOP A. It's fairly normal at both ends, but the middle section is a real blast. Snowmobile Tour Planner: Northern Delights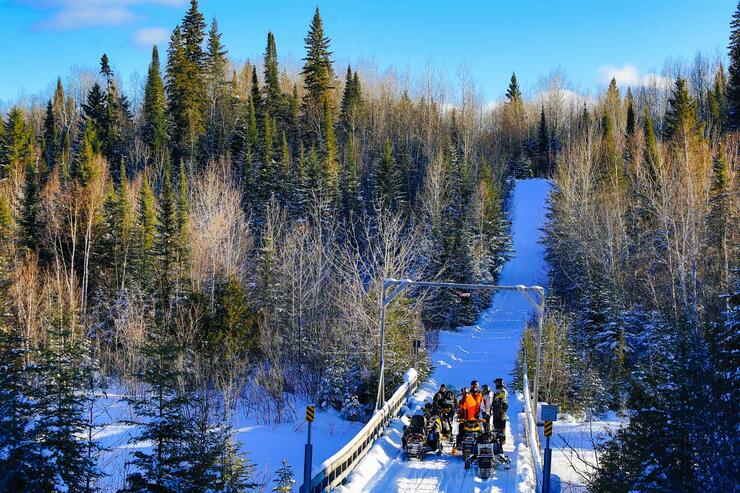 Cochrane Area – The eastern section of TOP A103 runs north from Cochrane 130 kilometres to Fraserdale as part of the Abitibi Canyon Loop. It has lots or variety and is a more interesting ride than the other half between Fraserdale to Smooth Rock Falls. Snowmobile Tour Planner: Proving Ground, Sledding in Circles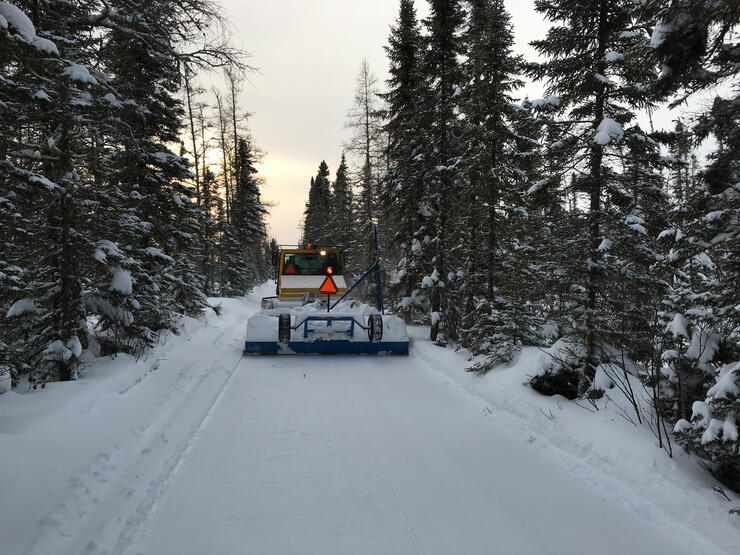 CLUB TRAILS
The OFSC trail system includes many secondary "Club Trails" that provide alternative or linking routes. Too often, visiting riders ignore these options and miss out on some fantastic riding. Here are a few of my favourite sections of Club Trail in Northeastern Ontario: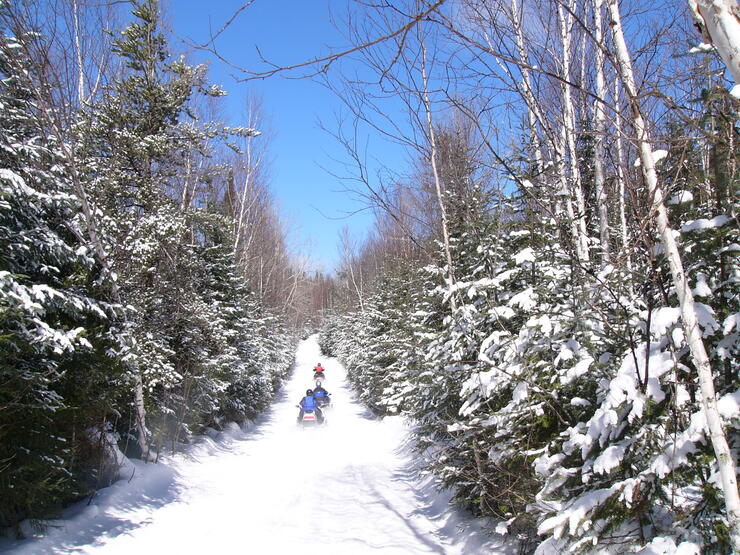 North Bay Area –NB308 is a part of the Explorers Snow Tour that travels for about 42 kilometres from TOP A112A northwards to TOP A/D.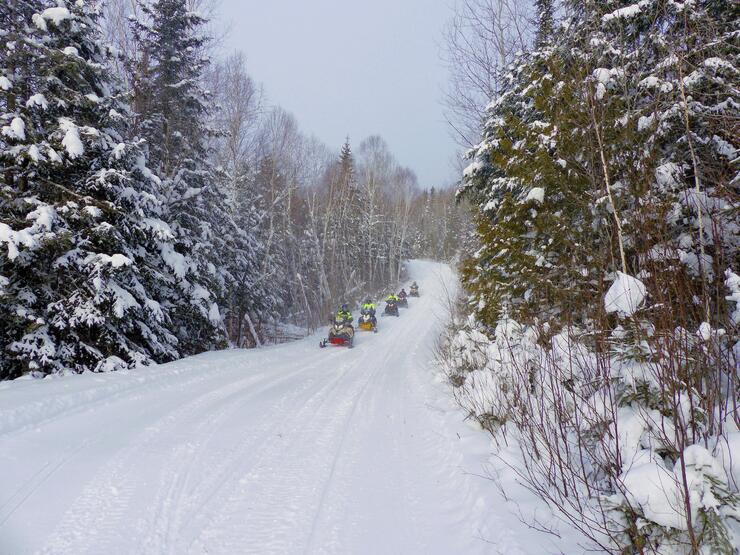 Sudbury Area – Club Trail 56 winds for about 30 kilometres from just west of Hanmer north to TOP C111D, which is part of the Cartier Moose Loop.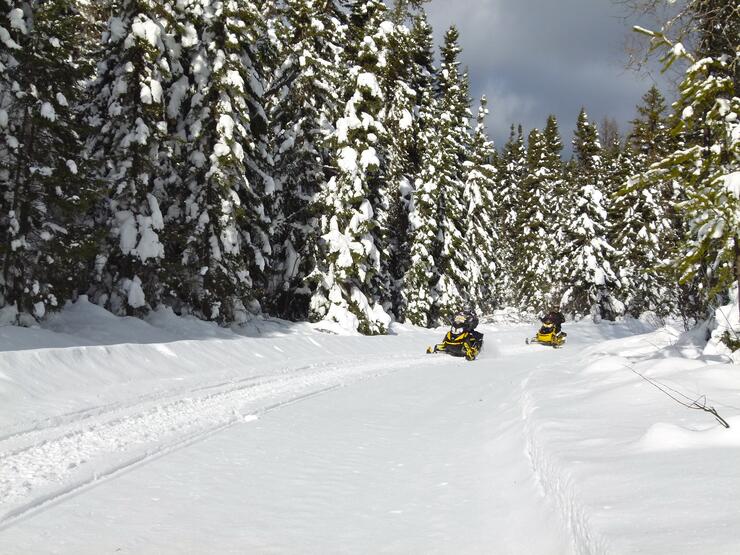 Timmins Area – At only 9 km long, Club Trail L25 is a tiny piece of heaven that bypasses Timmins to the northeast.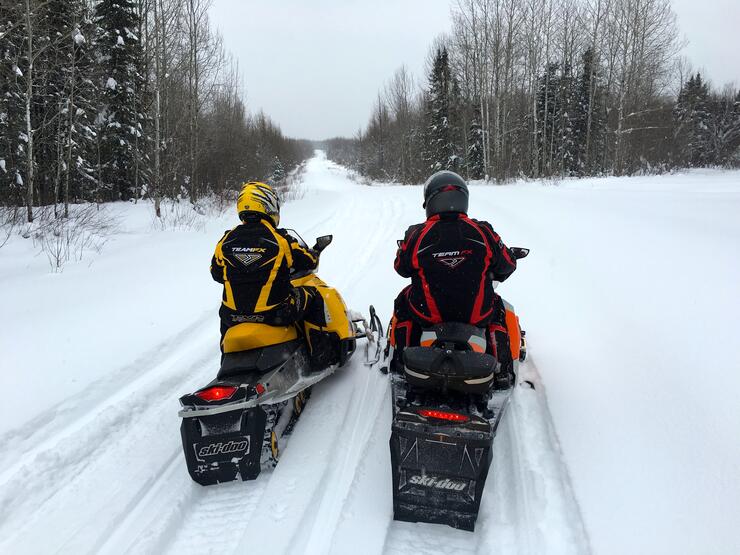 Cochrane Area – Part of the Gateway to the North Tour, Club Trail L103 is one of those gems that make you grin ear to ear. It runs for about 30 klicks east/west between TOP A and TOP 106C just south of Cochrane.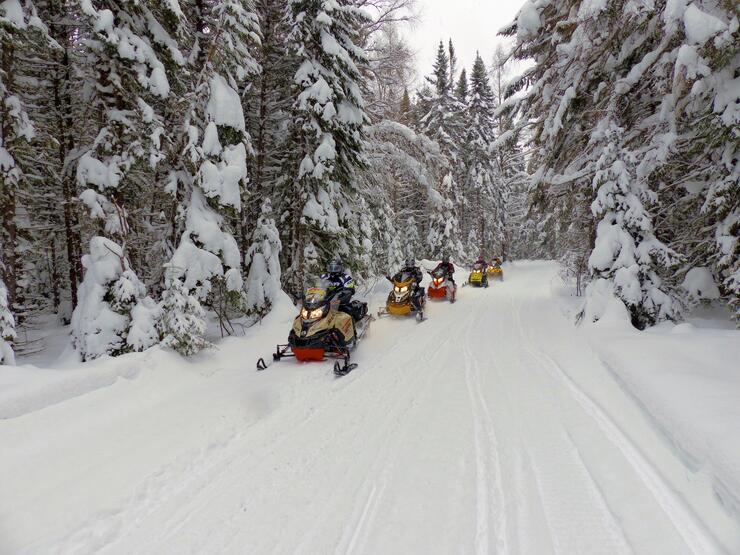 Kapuskasing Area – Club Trail L123 is the southern part of the Lumberjack Loop and runs 73 km westbound parallel to TOP A from Kapuskasing to Opasatika.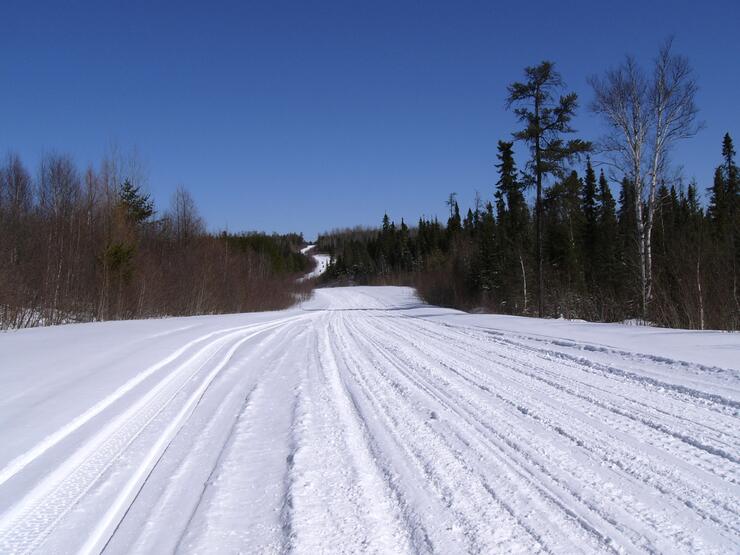 Hearst Area – Club Trail L153 runs 24 km north from Mattice as part of the Missinaibi Loop and always blow my mind, perhaps because it's the first of many stellar trails on this snow tour.
#ontariosnowtrails #gosnowmobilingontario #snowtourontario #rideneontario