Black Bears in Sight
Paul Beasley takes aim with outdoor experts Saul Outfitters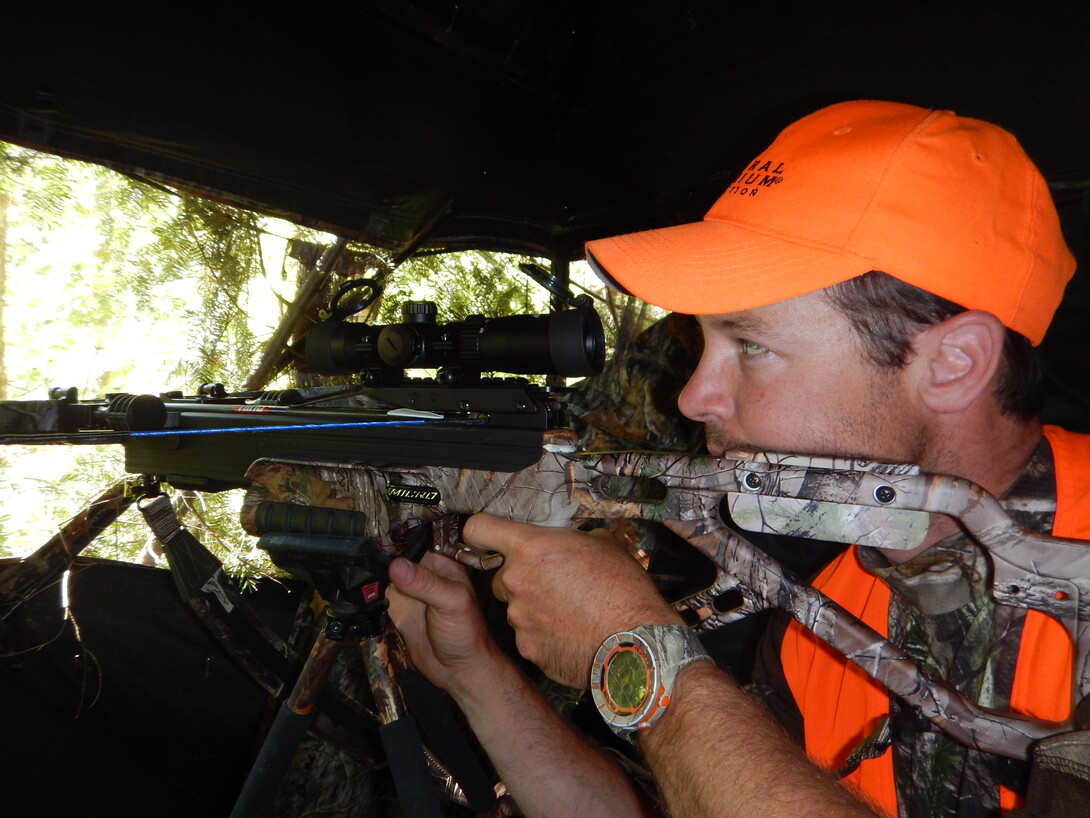 The smell of fryer grease permeates the woods, splashed over a heaping mound of popcorn and the surrounding trees. It may sound like the horrific scene of a French fry truck explosion, but for me, it was a thing of beauty during this bear hunt in the wilderness of Northeastern Ontario.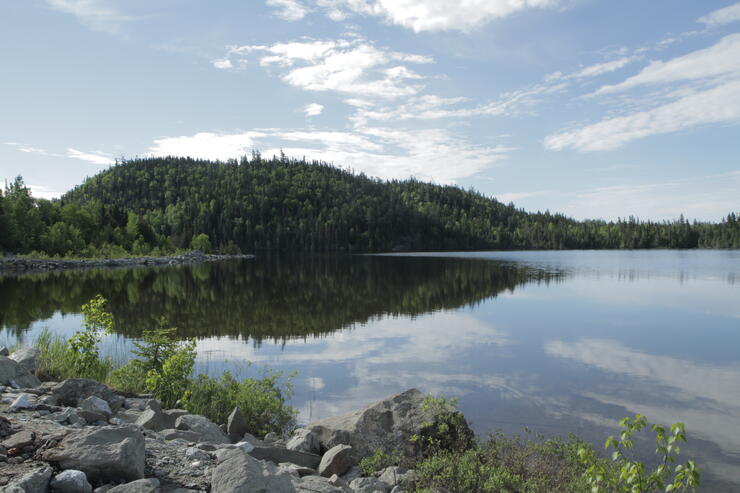 Bear hunting in the boreal forests of Ontario is an extremely different experience compared to the more open regions of western Canada. Visit a small-town dump in any Northern Ontario community, and you will almost certainly see black bears. They will appear quite tame, as if humans are no real threat to them. But in the wilderness, it is far less common to see a black bear.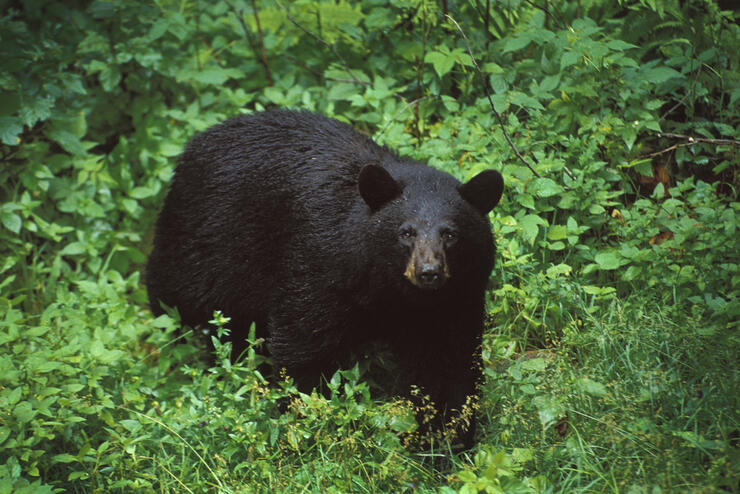 This lack of sightings often leads people to assume that black bear populations are low in number, yet this shortage of bear sightings is more a result of black bear behavior than their population density. Black bears are extremely elusive and timid animals. In the thick forested regions that they inhabit in Northern Ontario, you have a very challenging quarry to hunt. For this reason, black bear hunting in Ontario is generally done by creating a food source or a bait site and then waiting.
On this particular adventure, I was hunting with Byron Saul of Saul Outfitters just outside of Matachewan, Ontario. We arrived to find beautiful spring weather, making it comfortable to run around and check the trail cameras that Byron had set up on our stand locations. Each of the stands showed very promising pictures, with big bears moving about in good daylight hours, so we were very excited to get into the stands and get hunting.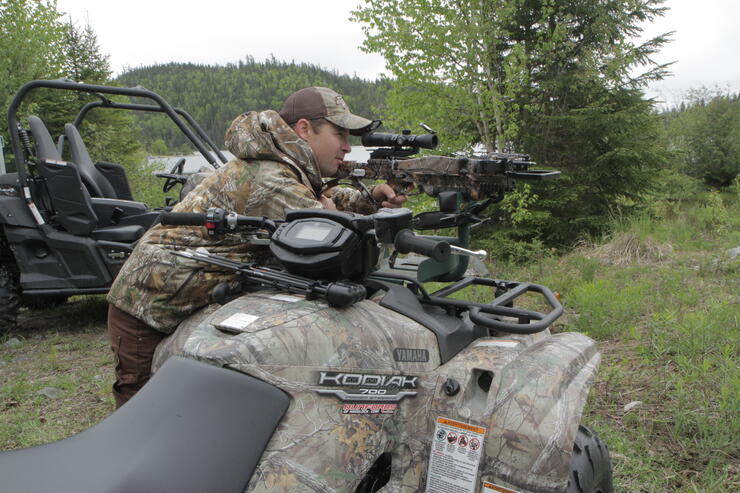 We knew the bears were active, and so chose to spend the mornings fishing while saving the hunt for afternoons and evenings. My first afternoon on stand was exciting, but less than an hour into my sit, I felt the wind on the back of my neck. Minutes later the wind hit the left side of my cheek, before switching to the right side. The wind continued to pick up speed and kept switching directions, blowing our scent in every direction. A bubble had been created around us, filled with human scent that I knew no mature bear would penetrate. Sure enough, the sun set and darkness fell without a bear sighting.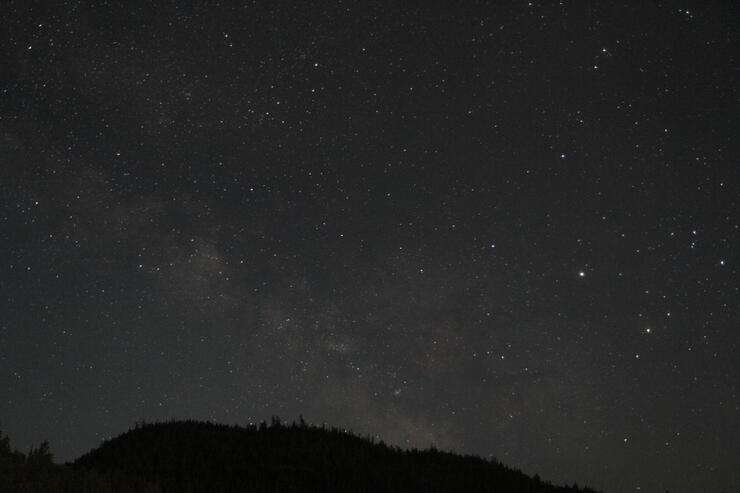 Those heavy, swirling winds blew in a storm front that stayed for three solid days. The trail cameras revealed that the front shut down bear movement around the bait sites completely. When the weather finally broke, the hunt was nearing an end, but I knew our luck could change in an instant.
To sweeten the bait, Byron brought us a jug of fryer grease to go along with the popcorn and beaver carcasses. I splashed the fryer grease on every tree within 10 metres of the bait site. The remainder was poured over the heaping mound of popcorn and beaver carcasses. I climbed into my stand to wait, knowing that the smell would be permeating the woods all around me.
An hour into my sit a nice young boar approached cautiously, but quickly settled himself into a comfortable position and began to feed. Watching bears is one of my favourite parts of the hunt. The sheer strength and power of these animals always amazes me. With ease, this young bear pushed big logs out of his way to get at the food underneath. Every so often, his ears would perk up and he'd listen for an approaching intruder before returning to his smorgasbord. Satisfied, he sauntered away after 15 minutes.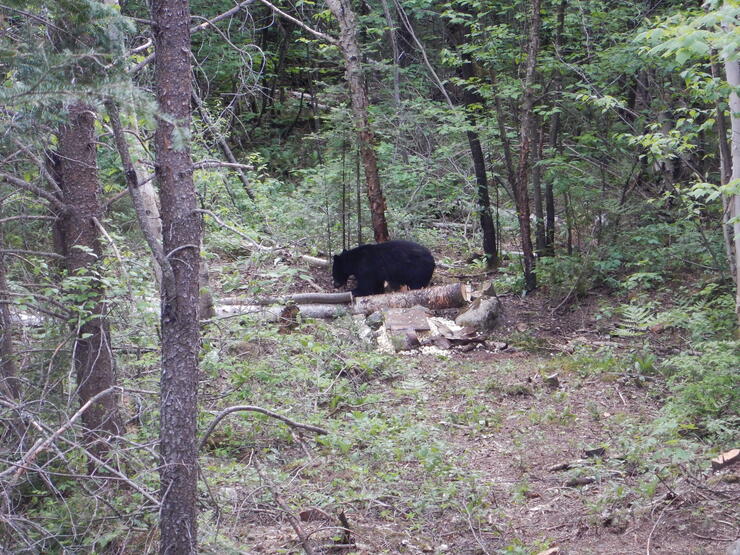 Except for the occasional snowshoe hare and red squirrels, the area remained quiet for about an hour and half before the next bear's approach. This bear was the same size as the previous one, and could have been a repeat visitor, but this time he came in from the left. We enjoyed his company for 25 minutes but like the earlier bear, he was too young to harvest and we let him wander off.
The last couple hours of the evening passed quickly and with 20 minutes left of legal light, the wind had settled and the woods became extremely quiet — so quiet that I could hear every little rustle of clothing from my cameraman beside me. With 15 minutes of hunting time left, I heard the distinct sound of heavy footsteps coming in fast over my left shoulder! I heard panting — like a lab that's just made a long run to retrieve a duck. At 25 metres, through the tangled web of trees, I caught my first glimpse of the thick black hair and outline of a big bear. My heart immediately went into overdrive.
The bear stayed in the thick cover right up until he was three metres from the bait. When he finally stepped into the opening there was no question that he was a shooter. With my crossbow raised and my heart pounding, his vitals were covered by a branch. I had no choice but to wait for him to take another step, but his head was down, licking up the grease that I had splashed around the area. With darkness approaching, I was becoming concerned. Finally, the bear took a small step forward, giving me just enough of a window to slip a bolt through both lungs with a quartering away shot. He tore off, knocking down every small tree that stood in his path. I heard him crash a mere 40 metres from the bait — that's when the emotions really started.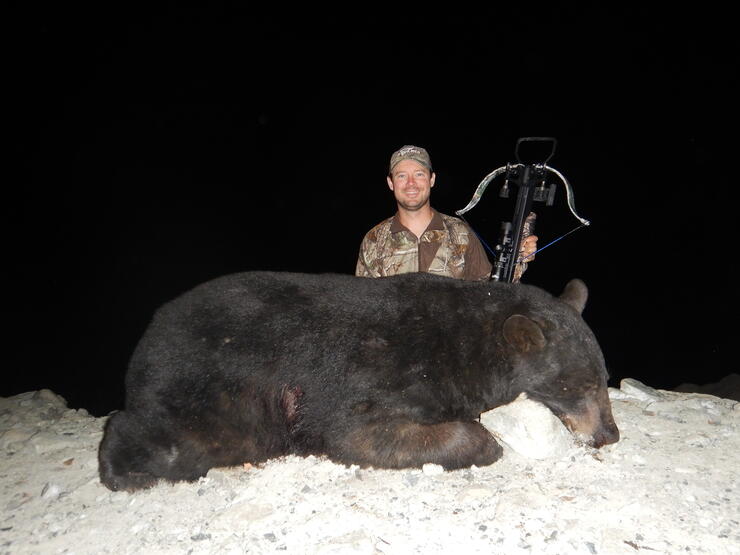 Sitting for long hours during the stormy weather had challenged my focus and had me questioning a lot of things about what I was doing. The reality is, weather plays a huge part in animal behaviour and in hunting success. The area I was hunting has great bear populations and the outfitter is definitely knowledgable about his bears — the weather just made us work a little harder for them on this particular trip.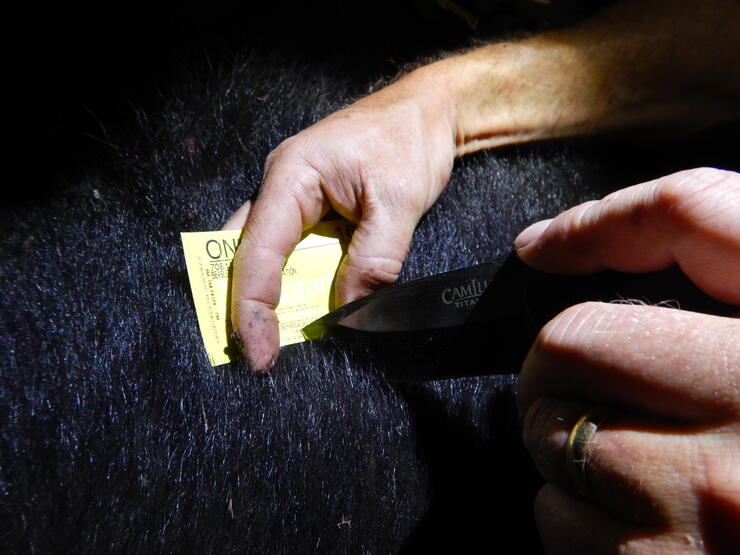 The hide on my bear was absolutely perfect and the great taste of bear meat always surprises people. Coming home with great memories of a fantastic week in Northern Ontario makes it all that much sweeter. If you ever have the chance to go bear hunting in Northern Ontario, you've got to do it!