9 Things to Do at Kivi Park
Sudbury's Kivi Park is a 450-acre paradise where locals go to enjoy the sun and sand. Here are the best ways to enjoy a day at the park.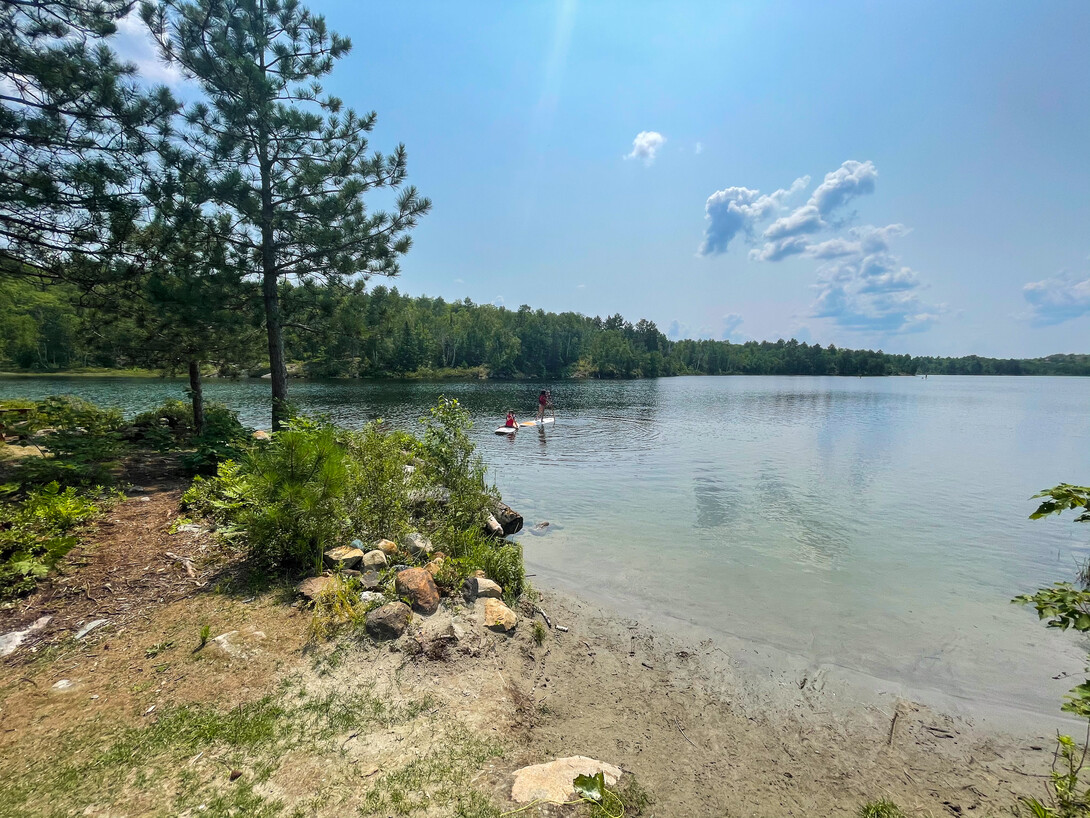 Kivi Park is the perfect place to spend a day outdoors. Located in the south end of Sudbury, Ontario, this is a must-visit urban park—one of the largest in Ontario. Whether you are visiting for a weekend or an extended vacation, you won't want to miss out on this amazing nature experience. Come for a solo adventure, bring a friend, or invite the whole family. With 450 acres to explore and 55.7 km of trails for hiking, mountain biking, fat biking, snowshoeing, and more—there is something for everyone to enjoy year-round at Kivi Park.
1. Play on the Playground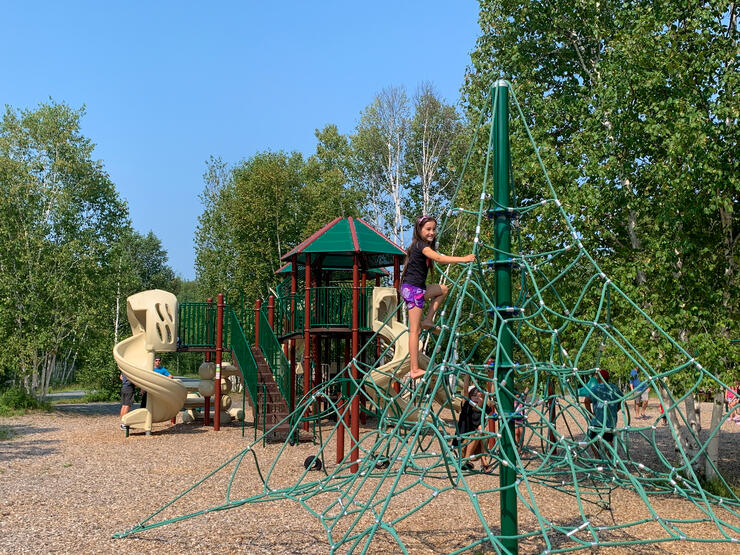 If you're visiting Kivi Park with kids, you'll want to start at the huge playground area. This family-friendly spot is located near the main parking lot off Long Lake Road. You will be blown away by all of the exciting play structures here. Kids will love the gravity rail, mega tower, climbing net, swings, and more. Make sure you don't miss the natural, obstacle-course-style playground located beside the main playground. For those who need a place to rest, there is plenty of seating and shade located throughout the playground area!
2. Go Hiking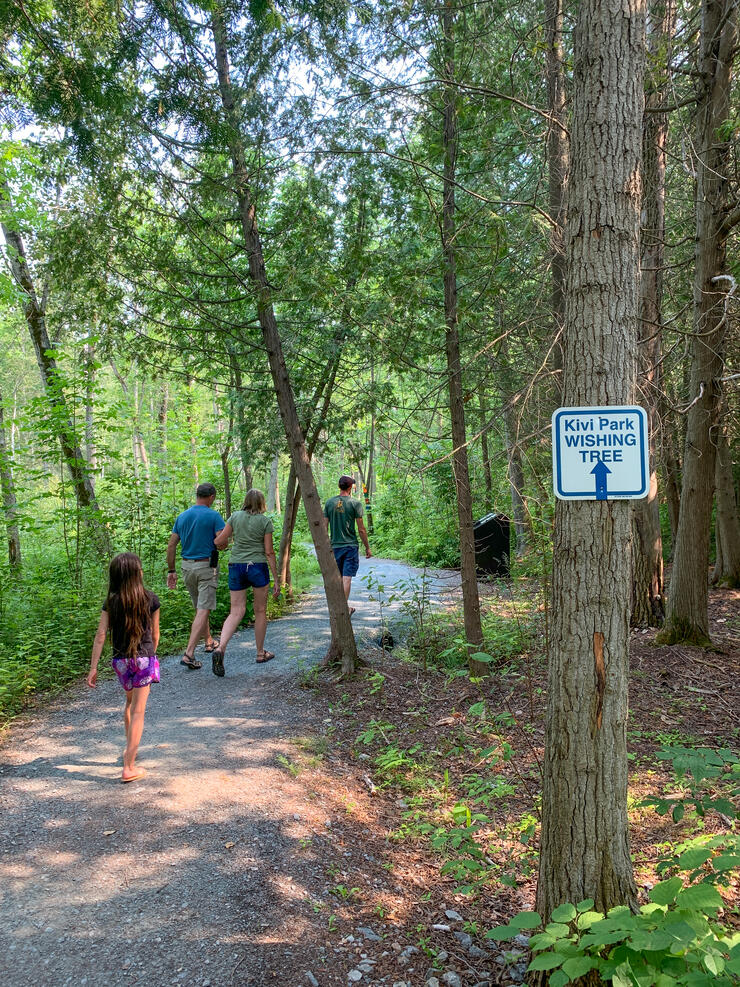 The extensive trail system at Kivi Park offers a variety of hikes from 1 kilometer to 7 kilometers in length. These Sudbury hiking trails are well-maintained, clearly marked, and suitable for a large range of hiking abilities. The Kivi Park trails wind through forests, across meadows, and past beautiful lookouts with scenic views of the boreal forest and freshwater lakes. Keep an eye out for the Wishing Tree. During the winter months, be sure to check out the cross-country ski & snowshoe trails.
3. Rent a Bike and Explore the Trails 
Kivi Park is a great place to get out biking! Bring your own bike or rent a fat bike onsite from Adventure365 and check out the Kivi Park bike trails! In addition to the forest bike trails around the park, there is also a pump track located near the main parking lot for bikers to enjoy.
4. Grab Refreshments and Enjoy a Picnic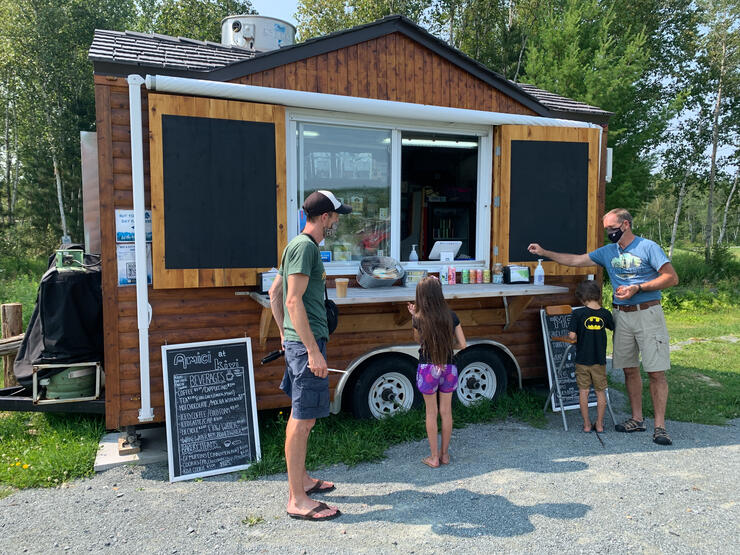 After exploring the trails, you can take a break to eat your lunch at one of the many picnic spots available at Kivi Park. Picnic tables and groups of Muskoka chairs are placed throughout the park. You can bring a picnic or grab a delicious lunch from the Amici at Kivi food trailer. You'll also want to check out their snacks and beverage offerings. 
5. Check Out Crowley Lake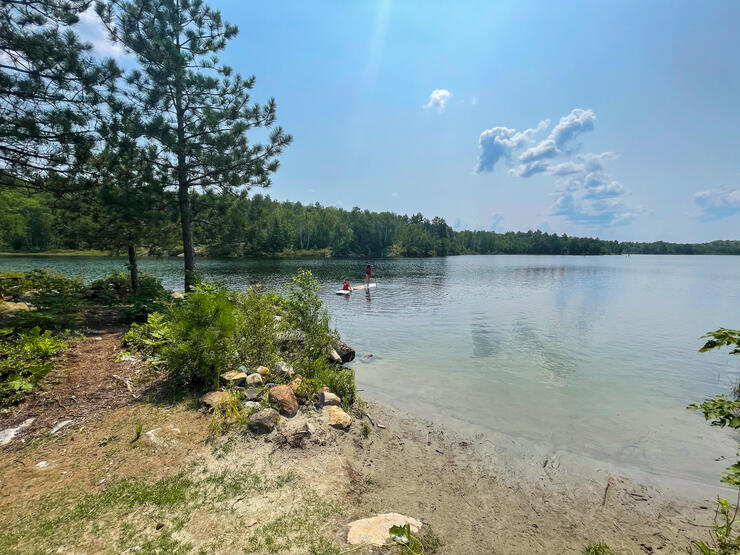 The fun at Kivi Park doesn't stop at the main parking lot entrance, your park pass also gives you access to Crowley Lake. Here you can get out and have some fun on the water. Crowley Lake is a 5-minute drive away from the main parking lot, down a winding gravel road. There are many different ways for you to enjoy the beauty of this lake.
6. Go For a Paddle
The stunning Northern Ontario landscape found here is best experienced by getting out on the water and exploring Crowley Lake. You could paddle around the lake in approximately an hour, but you'll want to take your time and enjoy the shoreline as you make your way along. Rentals are available at Crowley Lake for canoes, kayaks and stand-up paddle boards. Kid sizes are also available for kayaks and stand-up paddle boards. We recommend phoning ahead to reserve your boat rentals to ensure availability.
7. Take a Dip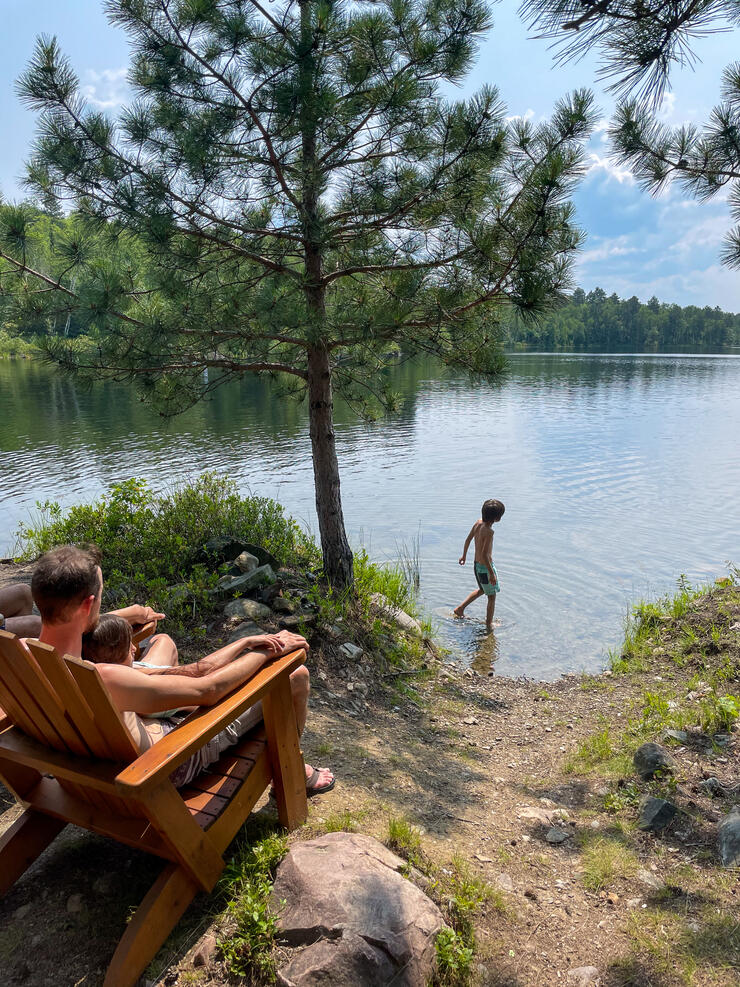 After spending some time paddling, you can take a dip in the refreshing water at Crowley Lake. There are two very small beach areas, used for launching boats, where you can enter the lake. The water gets deeper gradually here, making it a great spot to have a swim! You can also take advantage of many great swimming spots around the lake while you're out boating. When you're ready to dry off, there are picnic tables and chairs available for visitors to sit and relax.
8. Land the Big One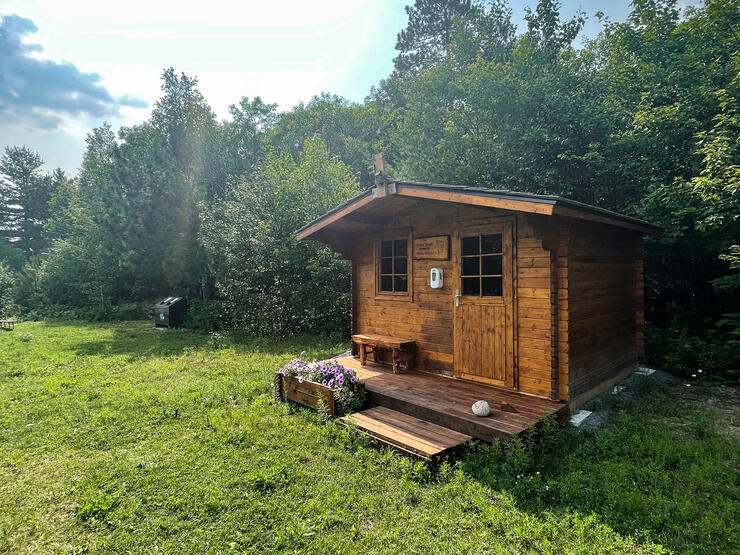 The Gord Slade Memorial Fishing Outpost located at Crowley Lake offers kids ages 18 and under the opportunity to borrow fishing rods for catch-and-release fishing for free. There is a dock located on the lake that is perfect for casting your line or you can take your fishing rod out on the lake and fish from a canoe!
After spending the day at Kivi Park, you will definitely want to come back again! The good news is that Kivi Park is open for you to enjoy year-round and offers different experiences through different seasons.
9. Embark on a Cross Country Skiing or Snowshoeing Adventure
Kivi Park is just as amazing during the colder times of the year as it is during the summer! Trails are open year-round at Kivi Park for hiking, fat biking, and snowshoeing with dedicated cross-country ski trails open during the winter months. Ski, snowshoe & fat bike rentals are available at Kivi Park. 
Bonus: Skate Your Way Through the Birch Tree Forest
The Kivi Park skate path is not to be missed. Visit in the winter and check out the 1.3-kilometer skating path that winds its way through a gorgeous birch tree forest!
Explore Kivi Park in Sudbury Today! 
Both day passes and annual passes are available at Kivi Park. Be sure to check online to find out about special events happening here during your visit. There's always lots of fun to be had at Kivi Park!