5 spots to check out Sudbury's fall foliage
Experience the vibrant colours of Northern Ontario with these 5 beautiful destinations.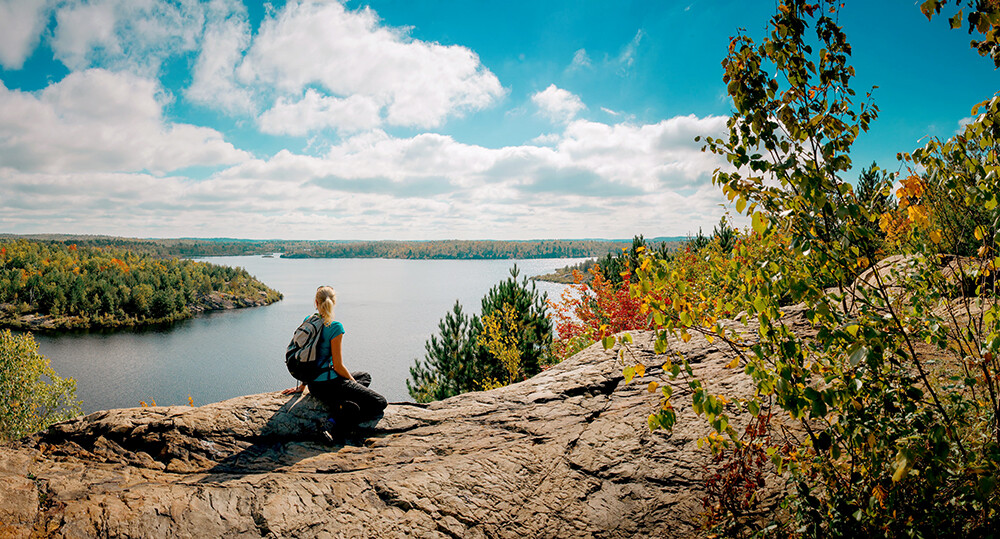 As we welcome the cooler weather and warmer sweaters, Mother Nature hosts a show of beauty with the changing leaves. Experience the vibrant colours of Northern Ontario for a classic fall experience. Check out these spots to take in the fall colours.
Walk the trails along the stunning Onaping's High Falls for some of the best views in the regions. Cross the bridge right over the river or take it all in at the A.Y. Jackson Lookout, the very spot that captured the heart of Group of Seven artist A.Y. Jackson and inspired his painting "Spring on the Onaping River".
Free parking at the Visitors Centre.
450 acres of Cambrian Shield provides beautiful walking and hiking trails at Kivi Park to see the fall colours. Within the park, you will find Crowley Lake that provides a peaceful getaway from the city.
Check Kivi Park website for admissions rates.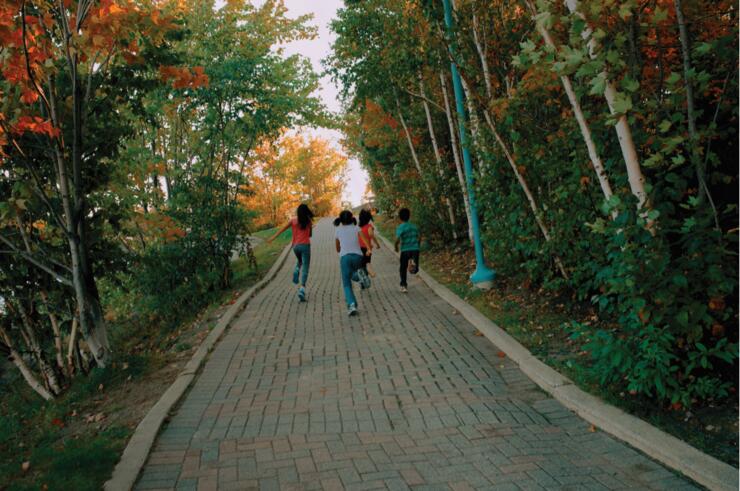 Stroll along the Ramsey Lake Boardwalk that wraps 1km of the shores of Ramsey Lake, the world's second largest city-contained lake, and pass through the beloved Bell Park.
Parking available at the Elizabeth Street Entrance.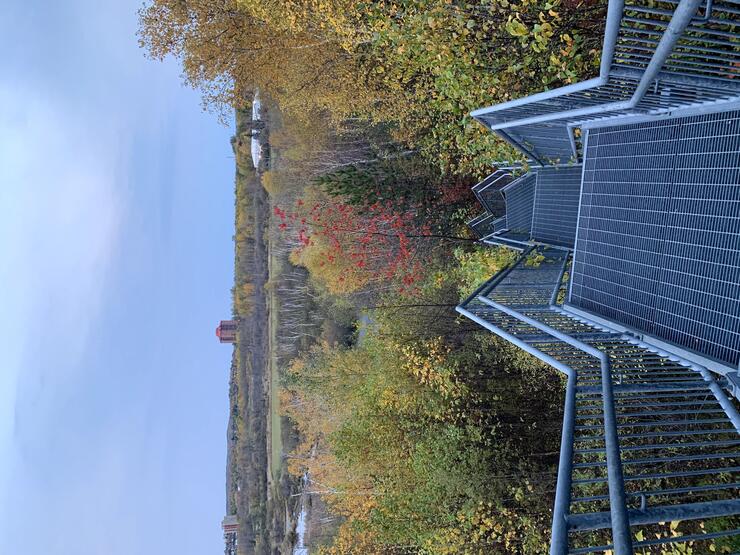 A short walk through Rotary Park, along Junction Creek, you will find the New Sudbury Lookout. If you plan for a later stroll, you will catch the sunset over the landscape of the North end of the city.
Free parking available at Adanac Skil Hill.
Note: The route to the viewing platform, either by trail or by stairs, is steep.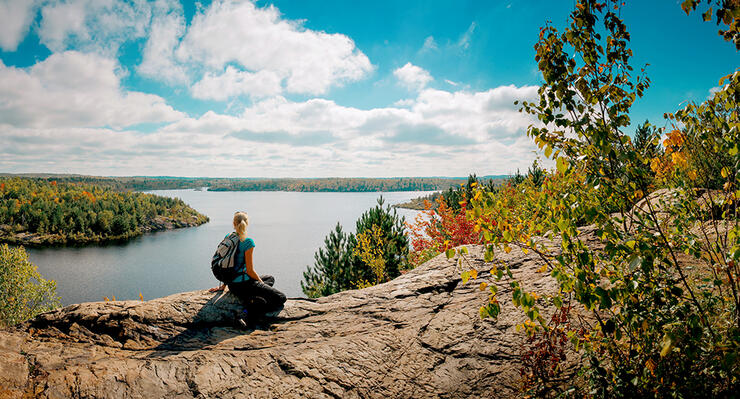 The Lake Laurentian Conservation Area offers 2,415 acres of protected green space just minutes from the downtown area. The Conservation Area is a multi-use trail network along Lake Laurentian that is used both by hikers and bikers, and also offers great scenic lookouts.
Check the Trail maps before heading out for a hike.
For more trails around the city, visit www.rainbowroutes.ca
The best time to see the fall colours is the last two weeks in September/the first two weeks of October, depending on the year. The Fall Colour Report from Ontario Parks can help with your planning.