Get-it-for-the-GRAM!
Insta-worthy spots in Superior Country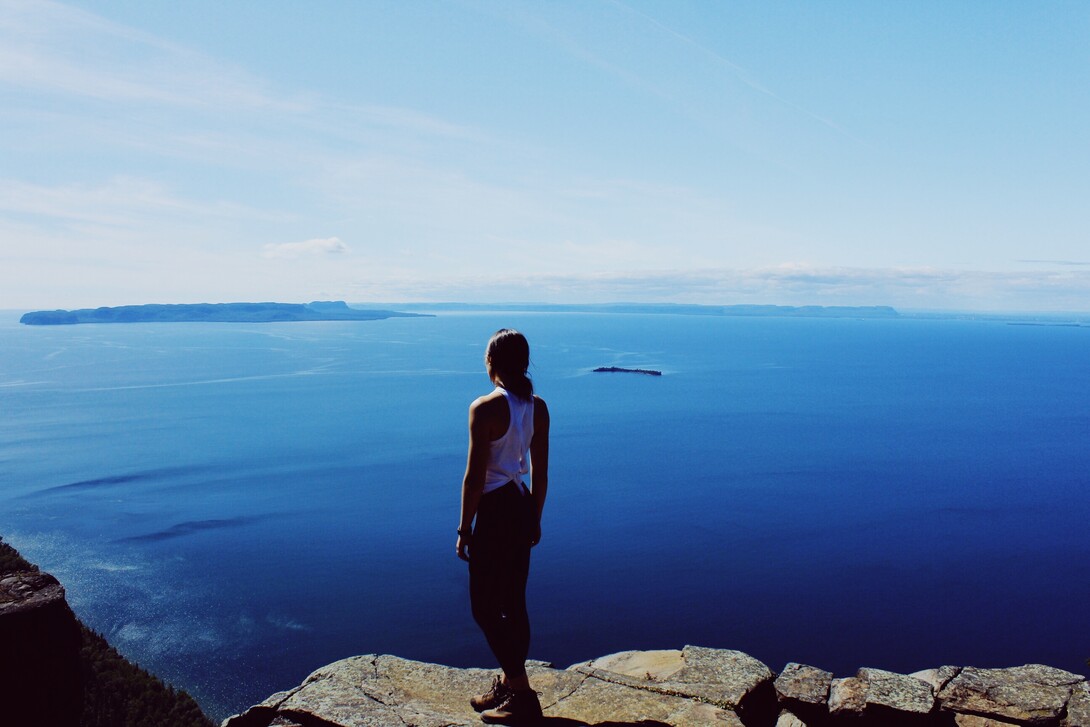 You'll be SHORE to get it for the "gram" when in Superior Country, and we don't mean "Graham" crackers—although there are plenty s'more opportunities for the tasty snack.
Lets face it: today when you reach a photo-op moment, social media most likely led you there—whether you read an article, saw a blog post, or liked a photo on Instagram. Today, we scroll to find a topic or point of interest that we are interested in. So for all of you, I shortened your scroll time today and provided you with a Spark Notes version of all the best and most underrated Insta-worthy spots right along the North Shore.
I included great spots throughout the region that not only help you get that post-worthy moment, but will show you the beauty and essence of the region. From hikes to waterfalls, to feeling the sand between your toes at some of the best beaches, you will not be disappointed!
Might I add, this is not a seasonal list, but can be done all year round. Some may even argue these sites are prettier in the snow and ice; so for anyone looking to embrace their inner Elsa, or looking for that Insta-worthy post, check out the list below.
This is a "local favourite," and its stunning views and large space for photo-ops or to simply sit and take in the moment ensured it had to be included in the list. 
What you need to know:
Kama Kliffs is located along Highway 17, approximately 20 km east of Nipigon, where you can find the trail head on the left-hand side of the highway. The trail is properly marked, and you can follow signage all the way to the top. You must drive to the trail head; then, if the trail is done at a steady consistent pace, I would estimate it at about 45 minutes to the top. I have done it with children, pets, and seniors; just set your pace according to who is doing the trail. There is small rocky portion to cross a stream and some very steep hills with loose gravel and rock. Those are your only real challenges, though.
What you need to bring:
Make sure to wear proper hiking attire, and maybe even bring something to change into if you want to wear something more fun for your photos. Bring plenty of water and maybe a snack or two. If it's during the summer season, maybe some bug spray, or a thermos of hot chocolate if you head out on a winter trek.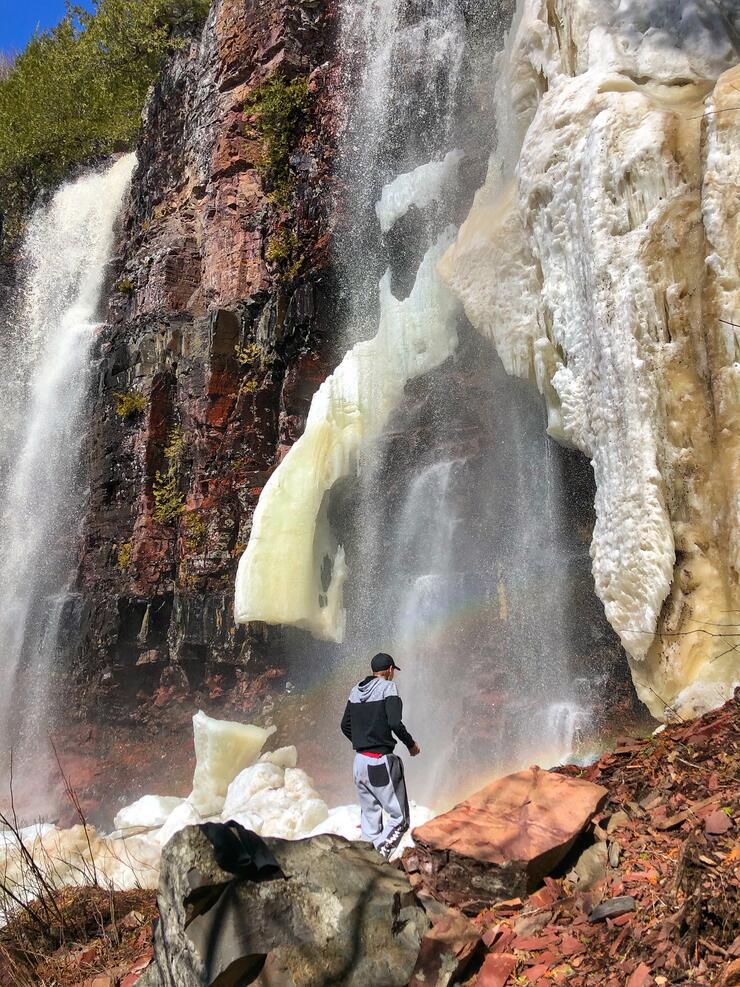 Photo: Somre Stenlund
Mazukama truly is pure magic; for a more in depth look at the hike and how to get there make sure to read Mazukama Memories.
What you need to know: 
This trail is located on Highway 17, approximately 20 km east of Nipigon, Ontario. You drive down the highway, and once you've passed "Ozone Creek" there will be a gravel road (Camp 81 Rd.) on the left-hand side at the bottom of a large hill, which you will need to turn onto. Once you've turned onto the road, the trailhead is only about 200 m away. There is a large space where you can park your vehicles and get organized before taking on the trail. 
What you need to bring: 
Make sure to wear proper hiking attire and dress for the weather that day. Bring water and something to change into if you plan on cooling off in the falls. Don't forget to bring whatever device you want to capture all the moments on. 
This is a spot that will be sure to make your feed sparkle! It is magical extremely photogenic during any season! Sometimes, if the sun is in the right place, you can even catch a rainbow.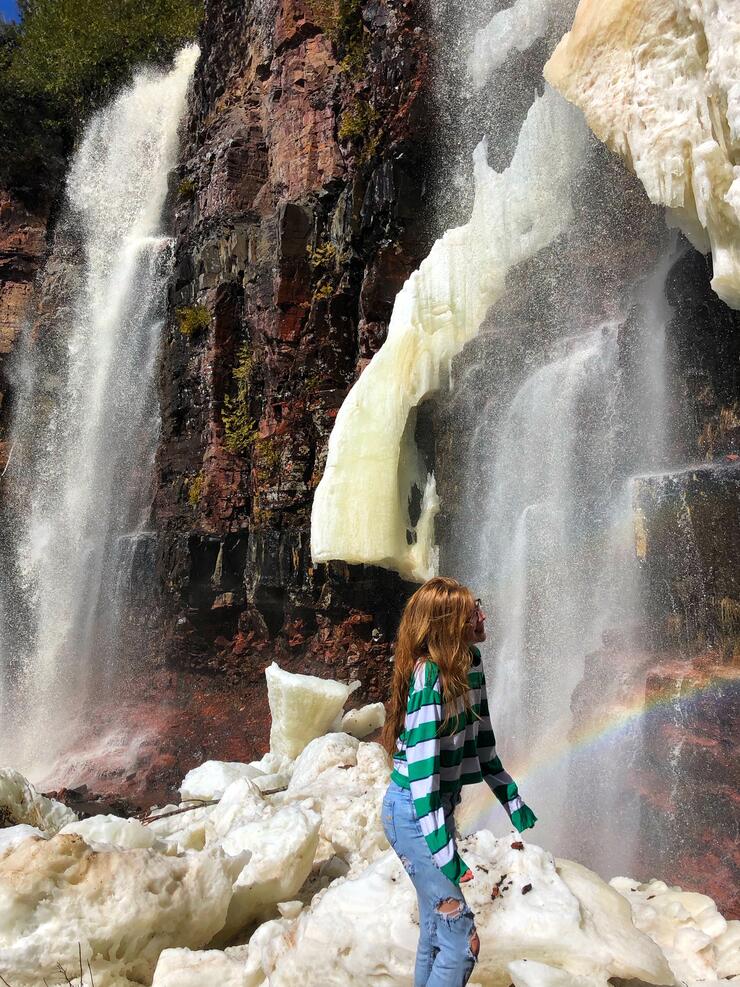 Photo: Somre Stenlund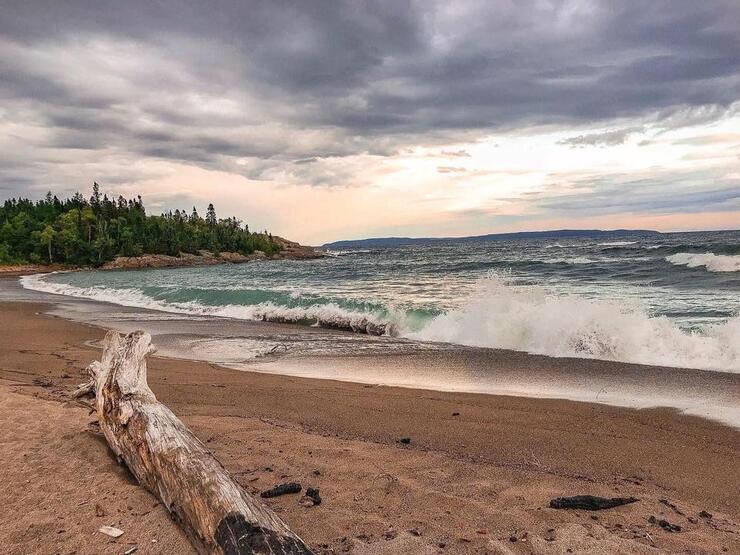 There's nothing better than a beach day, and why not travel to one that you can use as your latest backdrop? Maybe this kicks off a new summer aestethic for your Instagram profile? The colour scheme can range from anything to beautiful late summer aftfernoon blues, early morning pinks, or maybe fading sunset oranges. Either way, this scenery won't disappoint your followers.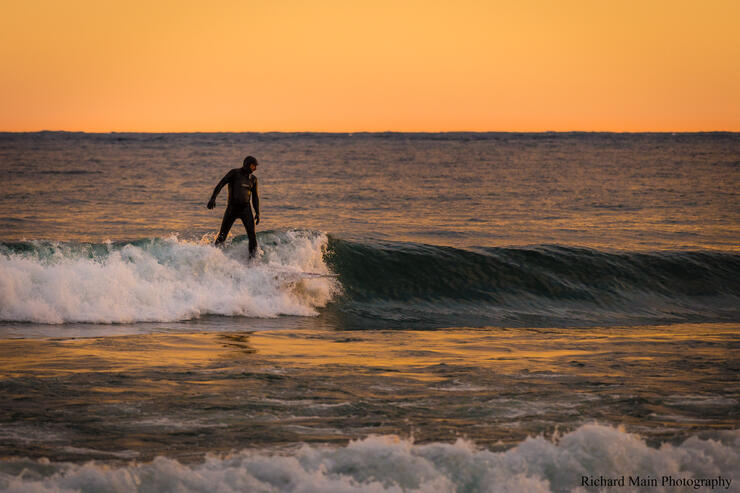 What you need to know: 
The Terrace Bay Beach, located in Terrace Bay, Ontario, is easy to access and surrounded by a great community with other options to explore. The beach sits right along the Queen of the Great Lakes herself, Miss Superior, where not only is it magnificent to look at, but the strength of the water is strong enough for surfers to enjoy. The beach and community are located along Highway 17 heading east from Thunder Bay and 105 km from Nipigon, Ontario. You can drive to an easily accessible parking lot where you can park and walk to the beach. Swim, sun, surf, and so much more!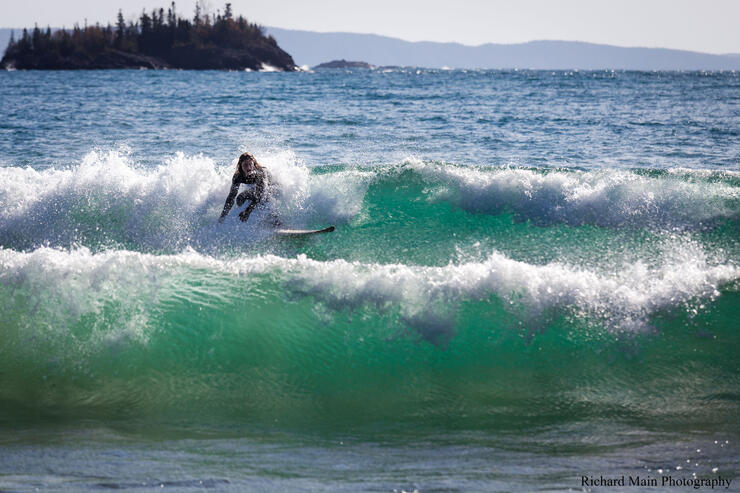 What you need to bring: 
This one is easy! Whatever you plan your day will entail, make sure to bring the proper essentials. If you plan to swim and tan then make sure you have your suncreen, bathing suits, and towels. Maybe the latest pair of "sunnies" you just ordered, or a new bather.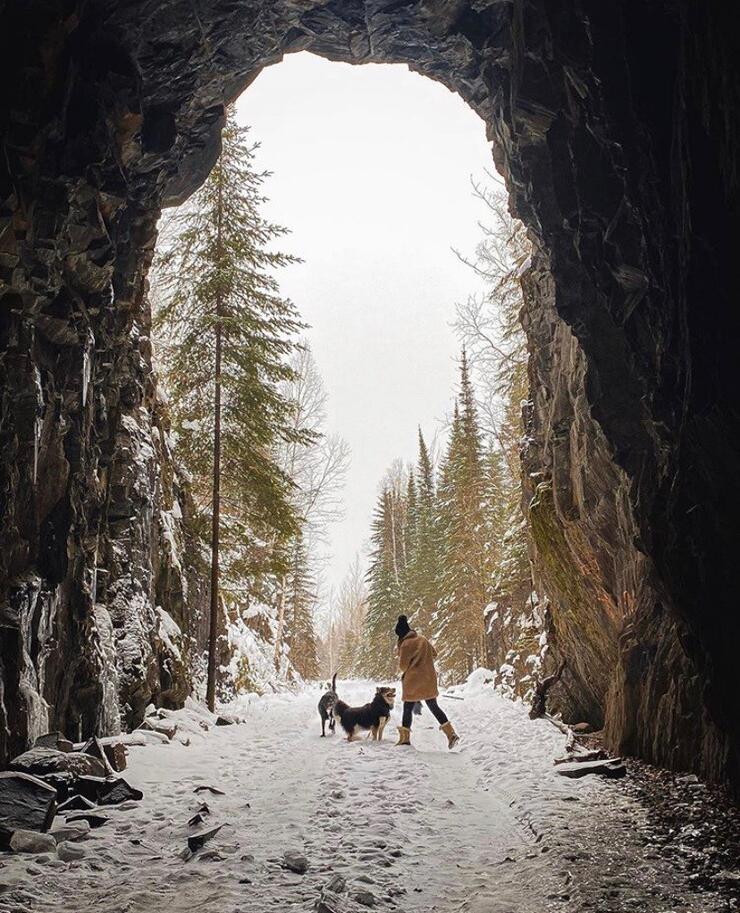 Photo: Serena Agata
The Flett Tunnel is something that always gives your home feed a very cool, artistic vibe. 
What you need to know:
The Flett Tunnel is located just west of Thunder Bay on Highway 11/17 in the direction of Kakabeka Falls. Eventually you will come to a Finmark Road, and there you will turn right onto the road. Follow Finmark road for about 4 km, then take a left onto Flett Road and continue down the road for 1.7 km. Eventually you will reach a dirt road (old railway bed) where it is recommended to only take off-road vehicles or walk/hike the road in and down through the tunnel.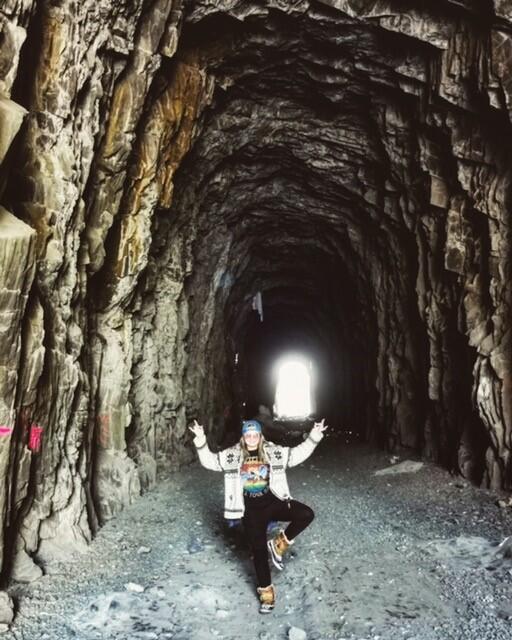 Photo: K Kadikoff
What you need to bring: 
Make sure to wear good hiking or walking shoes, and it is not a long walk, so just your camera and some good company, whether that be friends, family, or furry company.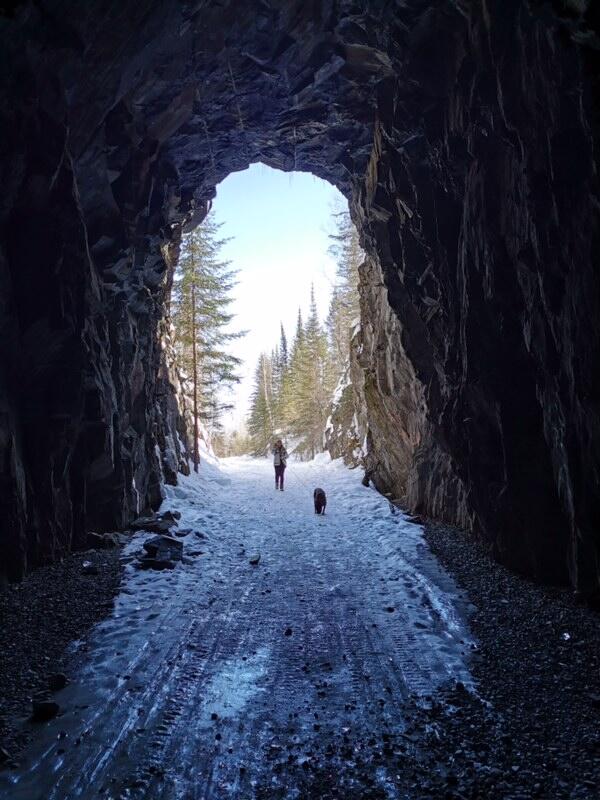 Photo: K Kadikoff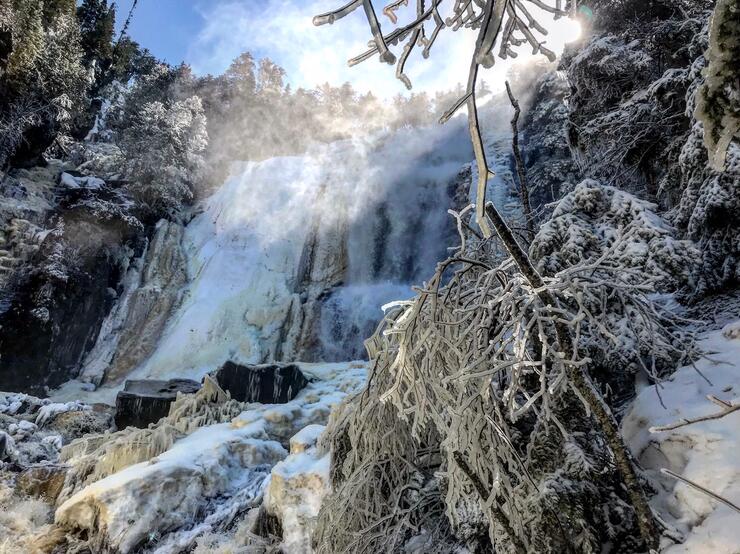 Photo: Deana Renaud 
Thse waterfalls aren't any less magical than the rest. Again, another one in the heart of nature's hometown within Greenstone. It's a little bit more hidden, but perfect again for any time of year and those social media slam dunks! 
What you need to know:
Go-Mar Falls, or Gorge Creek Falls, is in Orient Bay within the Greenstone region. It is a moderate hike for a total approximate 2.5 km round trip to the falls and back. Like most on this list, they are extremely beautiful in whatever season you're passing through, and are my favourite during the winter months, when the snow and ice covers them in sparkly white and blue.
Turn onto Highway 11 near the Nipigon River Bridge from whichever way you are travelling and drive for about 35 kilometers. Once you see a natural power plant on the left-hand side, you know you are in the right placel; pull off as close to the plant as possible and park. You will then want to carefully cross the highway and head east along the power line, follow it for 750 metres, and when you reach a smaller stream, you will find a trail on the right hand side; follow the creek to the bottom of the falls.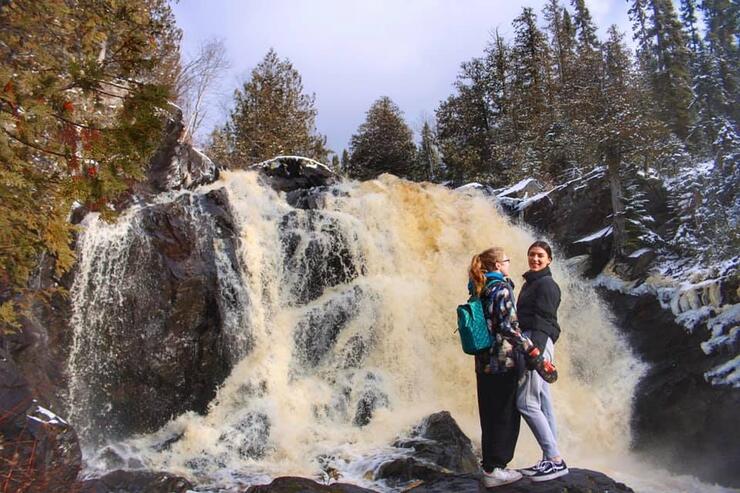 Photo: Somre Stenlund
What you need to bring: 
Make sure to dress according to the season, bring a backpack with water, any snacks, and maybe a change of a shirt in case it's the time of year where you could get wet from being near the water. Make sure to wear proper hiking shoes, and don't forget to enjoy the view.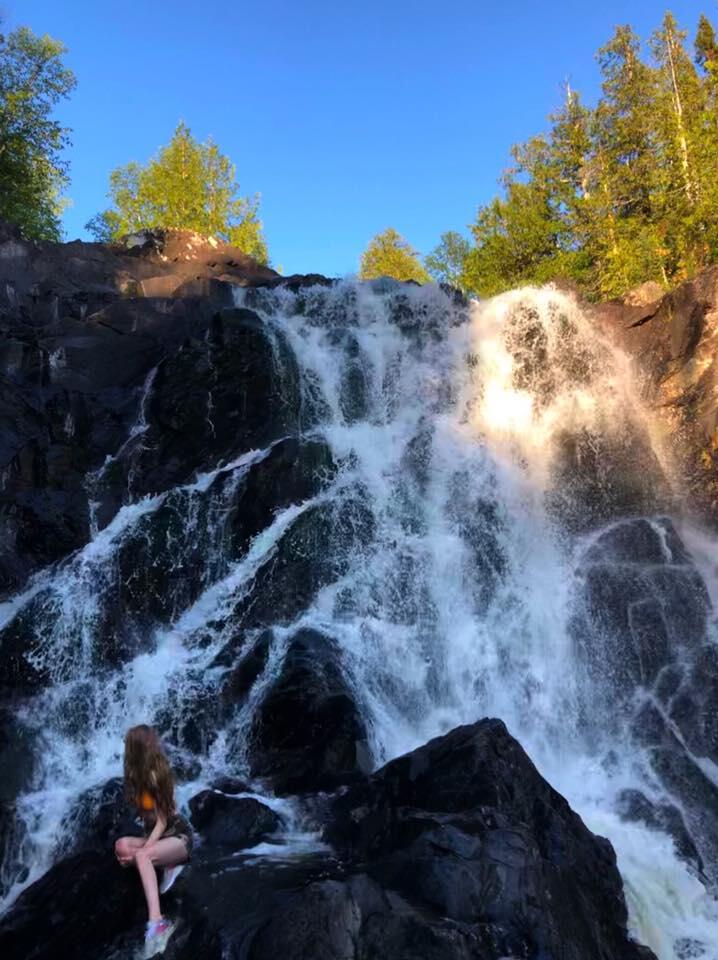 Photo: Somre Stenlund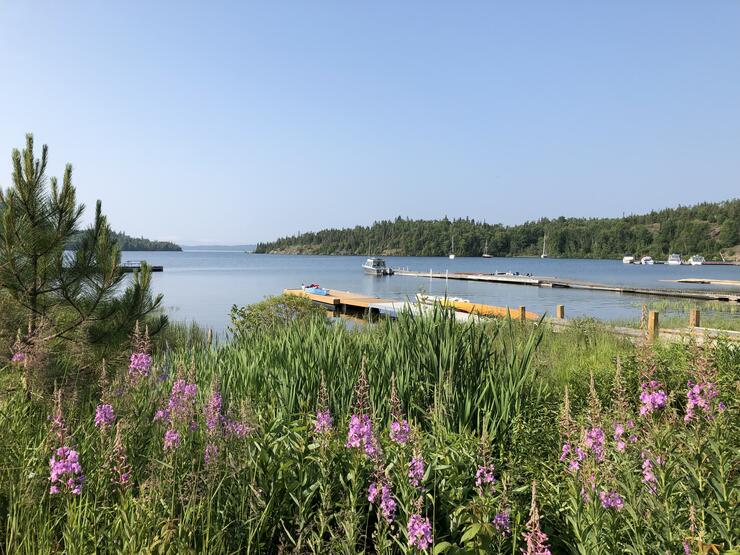 If you've ever watched Gilmore Girls and fell in love with the quirky, quaint little town of Stars Hollow, this is what Rossport is like. It's got character, it's extremely beautiful as it sits right on the shore of Lake Superior, and any of it will be perfect for your feed. From the docks to cozy B&Bs and small antique places, it has anything you need to post or experience. Rossport is beautiful all year round, however I recommend visiting in the summer, so that these businesses are more likely open and you can get the most out of your experience.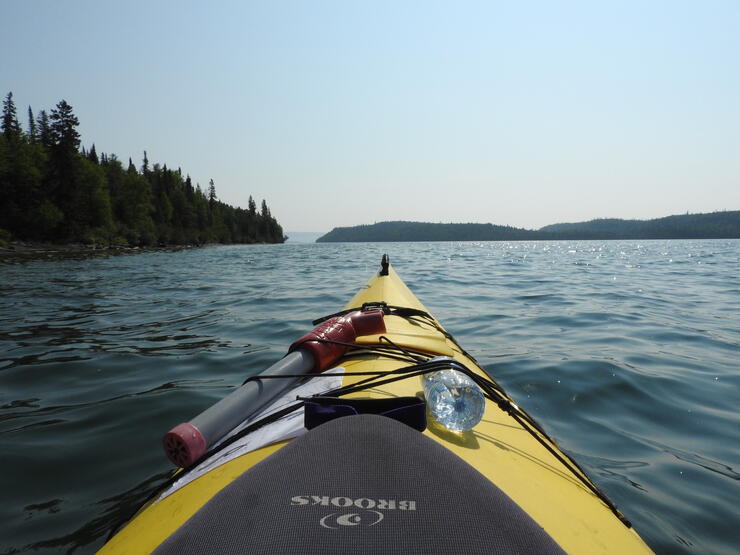 What you need to know: 
Rossport, near the surrounding communities Schreiber and the already mentioned Terrace Bay, sits along Highway 17 right on the shores of Lake Superior. The majority of the village sits on the water, with road access to Nicol Island, stunning views, and some wonderful local businesses.  
What you need to bring: 
This is solely up to you and what you plan for your day to entail. Maybe you want to swim, walk, or kayak; they also have wonderful places to eat and stay the night.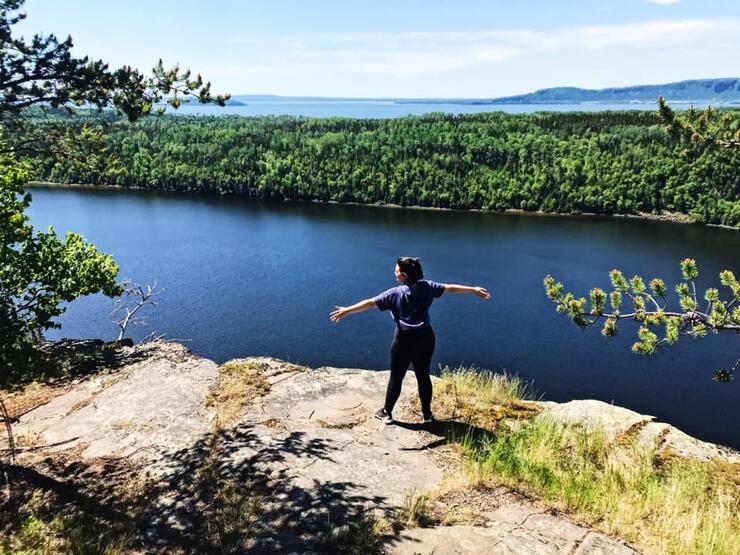 What you need to know:
This lookout is a special one, as it's right in the middle of nowhere and has breathtaking views. Travelling from Nipigon you head out of town east on Highway 17. Beginning at the Nipigon River Bridge, travel for 7.2 km until you reach the largest, widest road on the right-hand side, where there will also be a stop sign at the beginning of the road. Travel all the way down the road until you can't drive anymore, where you will approach a fork in the road. On the right-hand side, there will be a wide trail that starts on an incline and heads up-hill. On the left-hand side at ground level, there is a more grown-in and swampy trail that heads towards the bottom of the lake. Follow the trail up-hill on foot or take a four-wheeler for the majority of the trail.
If you are on foot, walk for approximately 40 minutes and follow the well-worked-in path. Eventually you will come to coloured flags on branches marking the trail on the right-hand side; follow the path to the lookout, which takes five minutes or less to reach the top.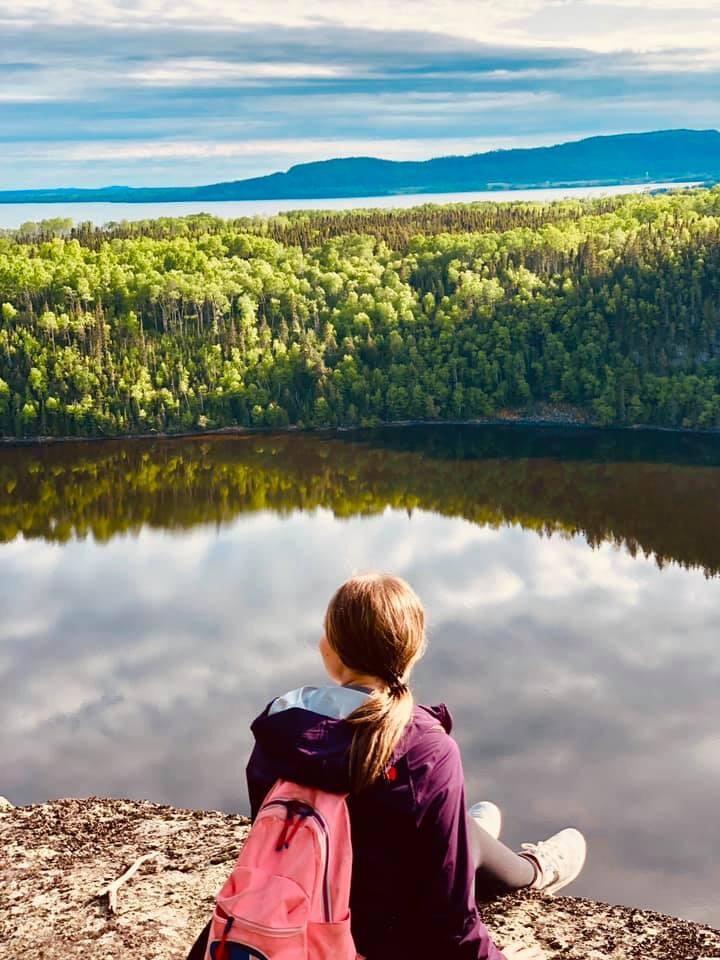 Photo: Haylie Cote Stenlund
What you need to bring: 
Wear good walking or hiking shoes, bring water, your camera. This trail is easy to walk, so bring a backpack of any other things you want for your trek. Lots of people bring pets for this walk, but make sure to bring a leash to ensure they don't get to close to the edge of the lookout, as it sits on top of a very steep cliff.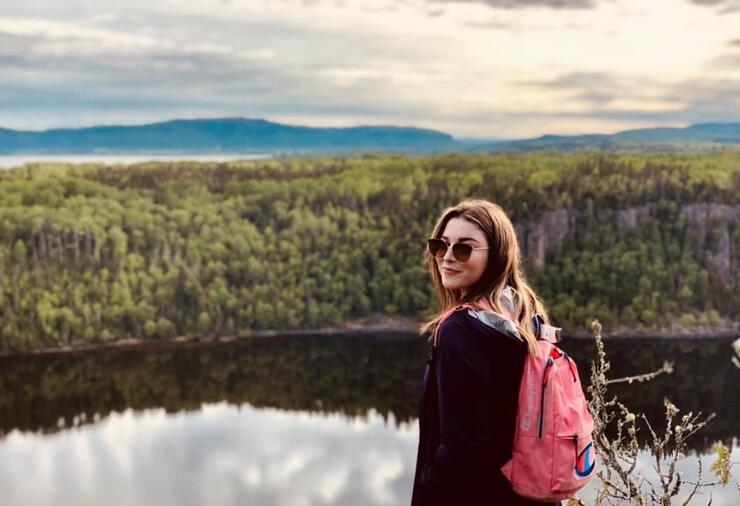 Photo: Haylie Cote Stenlund
If you want to not only experience the beauty of Superior Country, but allow others to as well, then these are the perfect photo backdrops for you!
As much as this list may inspire you to get the perfect post-worthy photo for social media, remember how important it is to detach from our cell phones and really embrace the moment. Once you've snapped all those photos, maybe keep your phone zipped away in your backpack, or in the car if you have a separate camera. This is something I admittedly haven't always practiced, but I've started to make sure I take some time away from my camera/phone and just enjoy the beauty that is right outside our front doors.
Remember to use the Superior Country hashtag, #superiorcountry, so we can see those epic posts and help to share the amazing Insta-worthy moments you captured.