A Fair To Remember
Cruising Canadian Medieval & Renaissance events in 2023.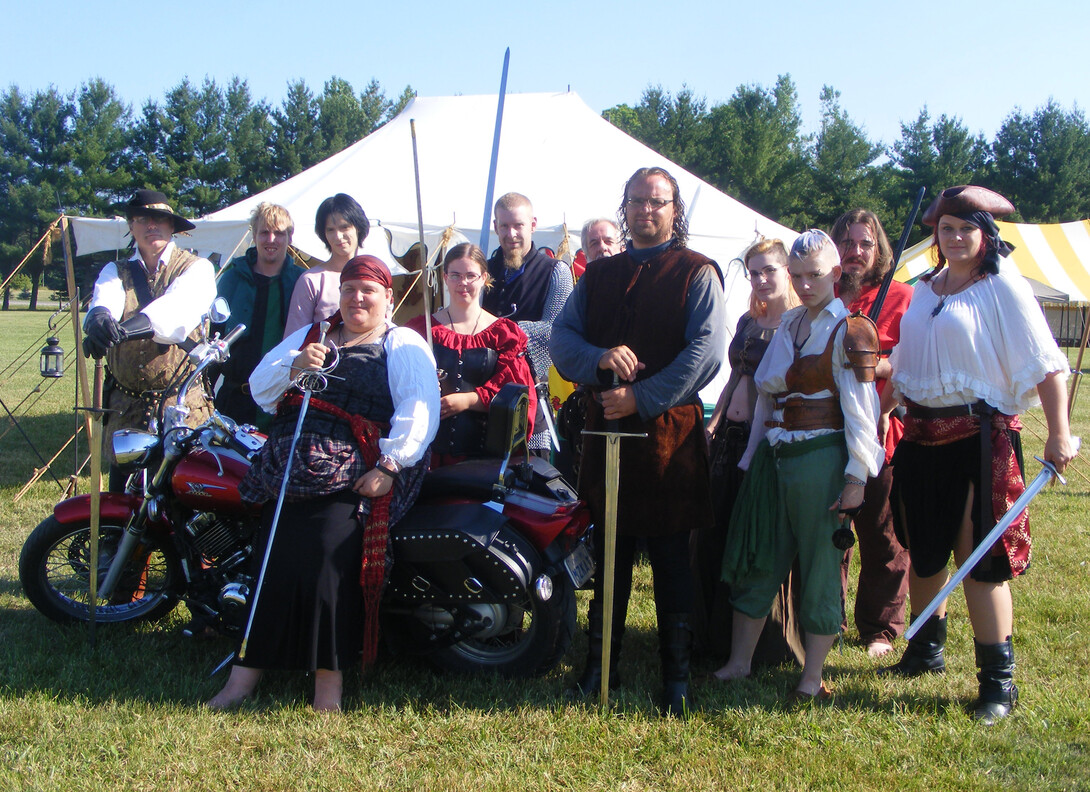 Editor's Note: Hail and well met! This is an old article but in response to the continued interest in upcoming Medieval and Renaissance events, we've been updating the list found near the bottom of the page. If you have an event you'd like added to the list, let us know at info@northernontario.travel.
There's something rather intriguing about the Middle Ages: The building of great cathedrals in the name of Christianity and great castles for nobility; new towns and villages popping up all over Europe; the clearing of land by peasants and slaves for their Lords and Kings. The period was one of human growth and development, great political upheaval and violence, resulting in the foundation of many of today's modern European countries.
Oh yes… and then there was the Pickle Guy.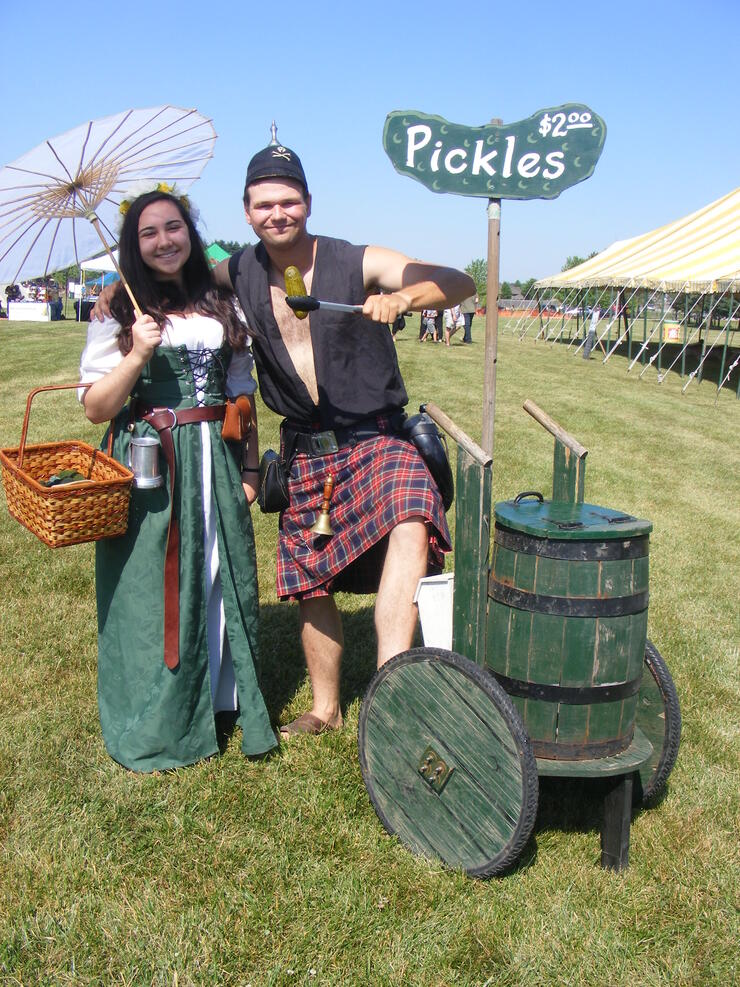 Just one of the many characters in the wonderful and sometimes wacky world of Medieval "cosplay," the Pickle Guy is always a great hit at the annual Oxford Renaissance Festival, an annual June tradition near Dorchester, in Ontario's Southwest.
Renaissance Festivals, by their very nature, are a chance to step back in time without taking things too seriously. "Renaissance festivals are always a lot of fun to attend as visitors become immersed in the days of yore while being fascinated by the various knights in battle, fire-eaters, jousters, tricksters, fair maidens – and even wenches," wrote Jim Fox, (former) Sun Media's "One Tank Trip" columnist. "People attending often get into the action by dressing in costume and talking like they belong back in the Medieval and Renaissance periods, while imbibing in fine ales and authentic foods along with enjoying period music."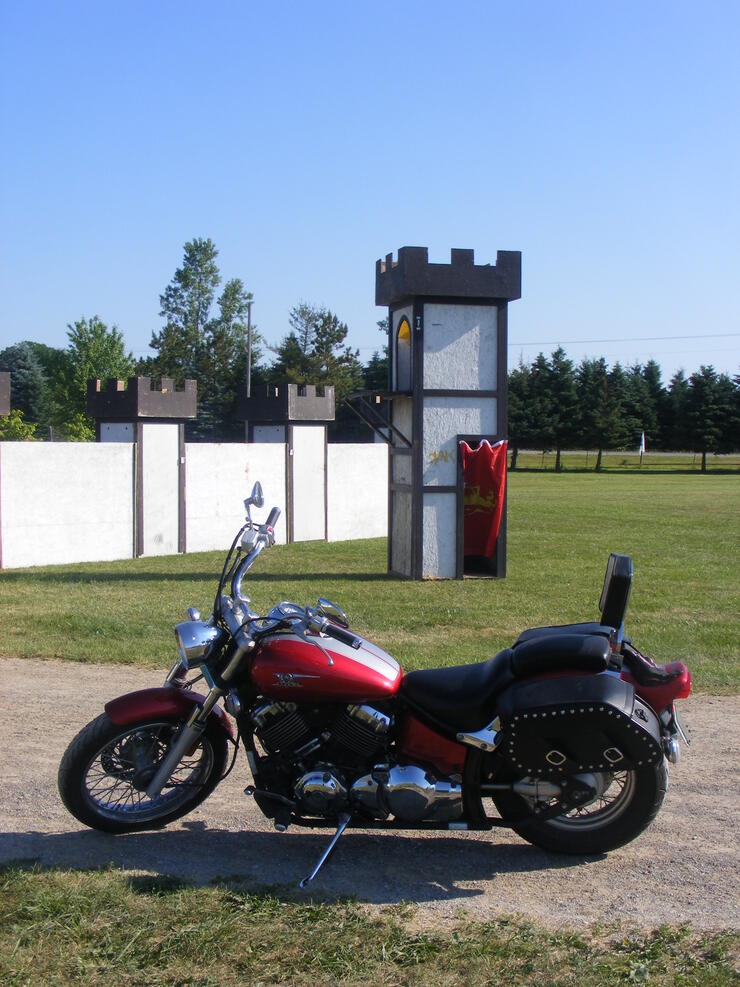 I am a motorcycle momma at heart, and it is almost always about the "getting there" when it comes to travelling with my own trusty steed. But I'm also a practical girl, and I like to have something to do or interesting to explore once I get to wherever "there" is. Always one for adventure, I thought I would take in the Oxford Renaissance Festival to see what all the… fanfare… was about.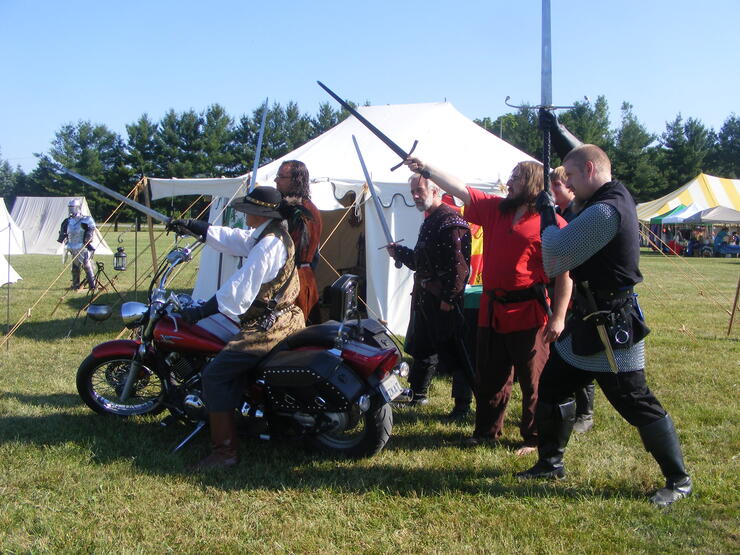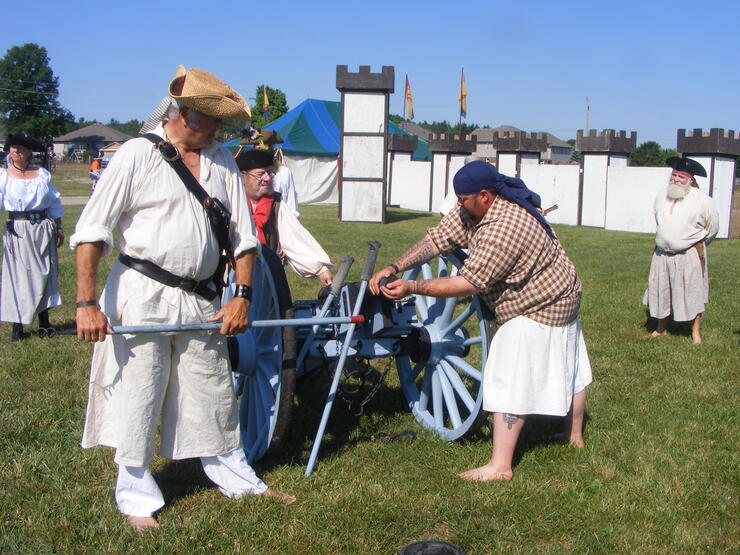 Part craft fair, part historical reenactment and part performance art, people working at Faire dress in garb typical of the late Elizabethan period. Booths sell crafts and food. Parades wind their way through the crowds. Jugglers, musicians, magicians, and other entertainers perform through the day. Your day is spent wandering about, examining wares, sampling foods, watching plays and performers, and of course drinking fine English Ale.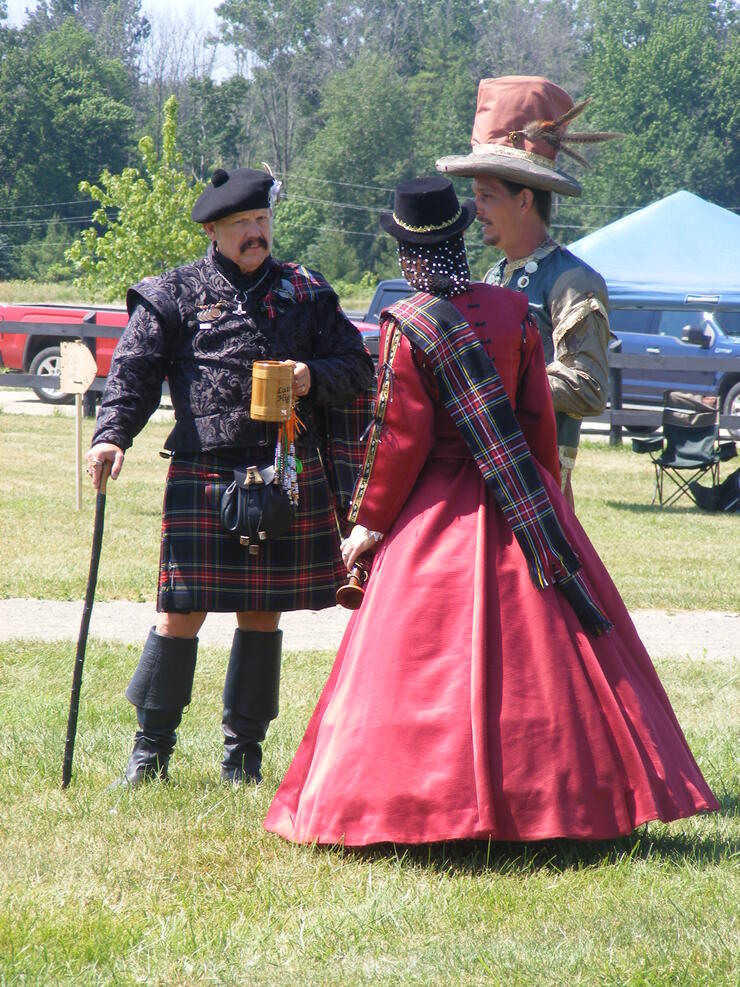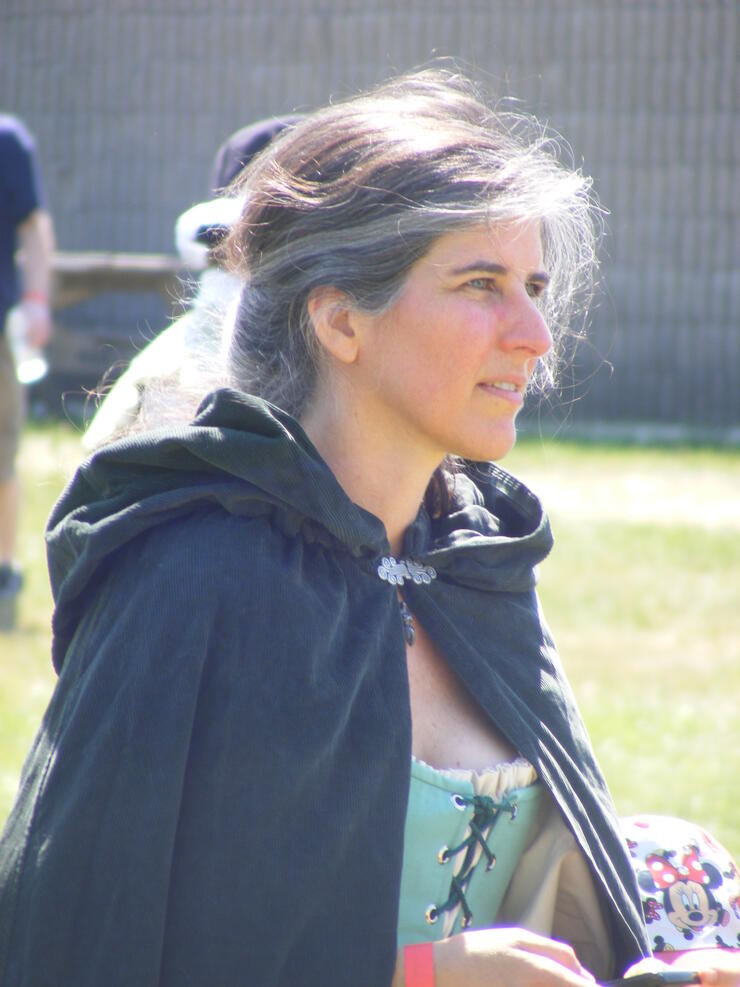 If you've never been to a Faire, it's sometimes difficult to convey a sense of it. Many people find it an overloading of the senses when they go for the first time – carts of wares being pushed along paths and streets, ribbons and flags waving in the wind, the sound of bells and lutes wafting through the air, the lilt of foreign accents, the smell of cooking foods and of flowers, the warmth of sun on your face and the wind in your hair. Entertainers walk up and talk to you as the character they're playing, and vendors may insist the item you're looking at was carried on the backs of explorers from the far-off Indies.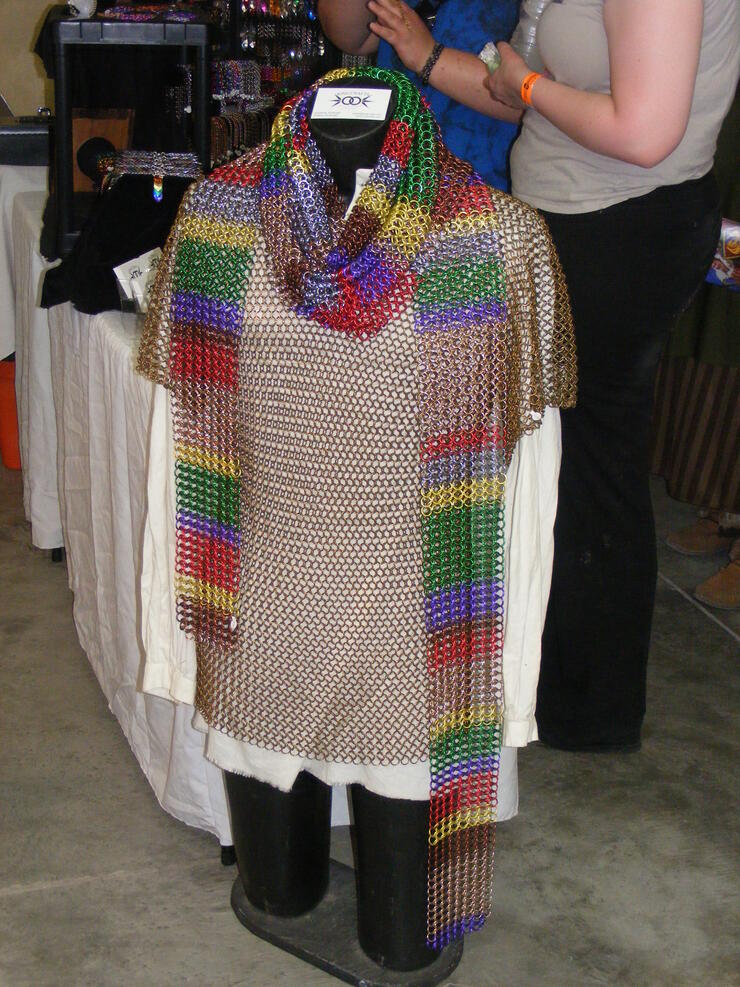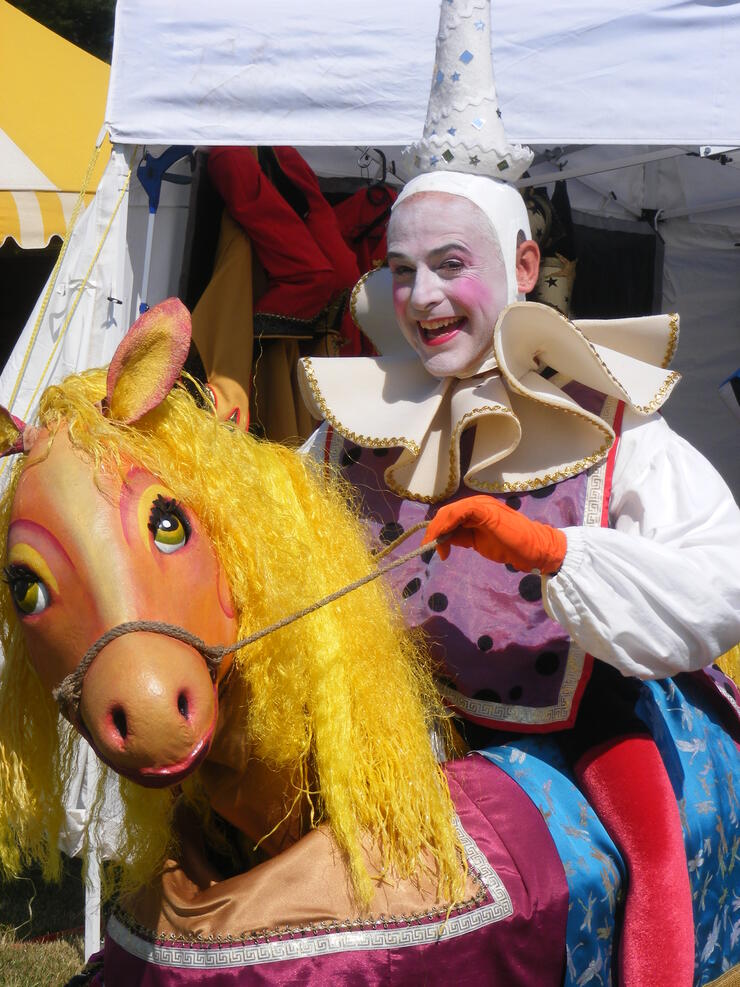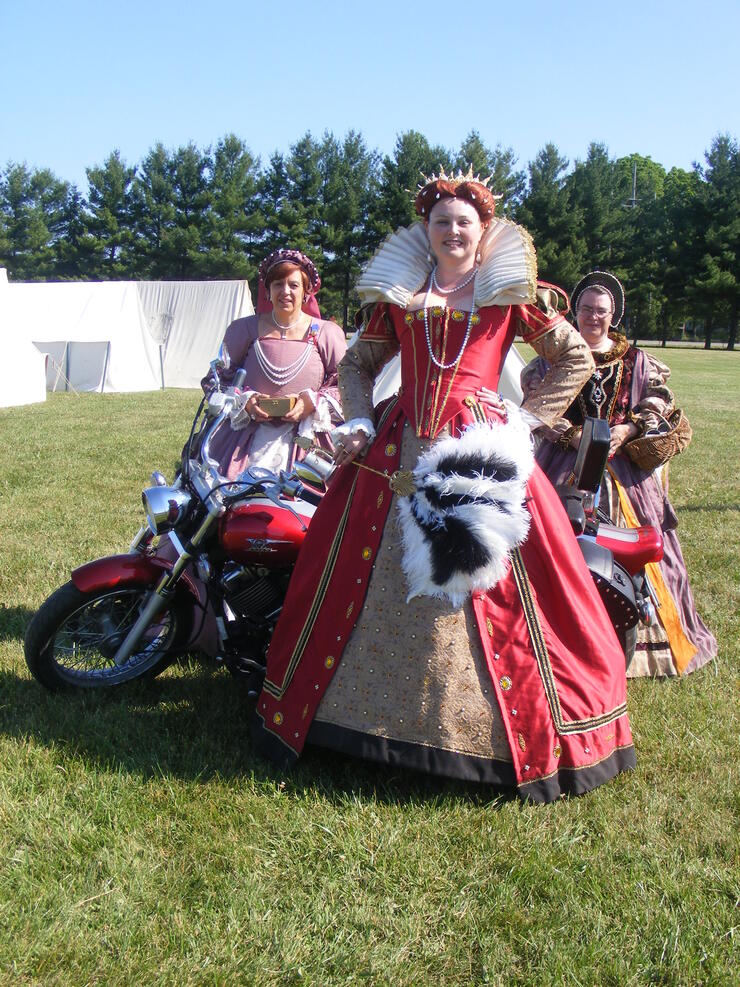 Her Majesty the Queen and her Royal Court can be found roaming the grounds, creating a spectacle wherever they go. Knighting someone here, blessing a wedding there, always looking regal and ever the elegant monarch, the Queen is someone to be regarded with awe and wonder and the proper amount of respect, or you'll soon find yourself surrounded by a handful of knights ready to rally for her honour.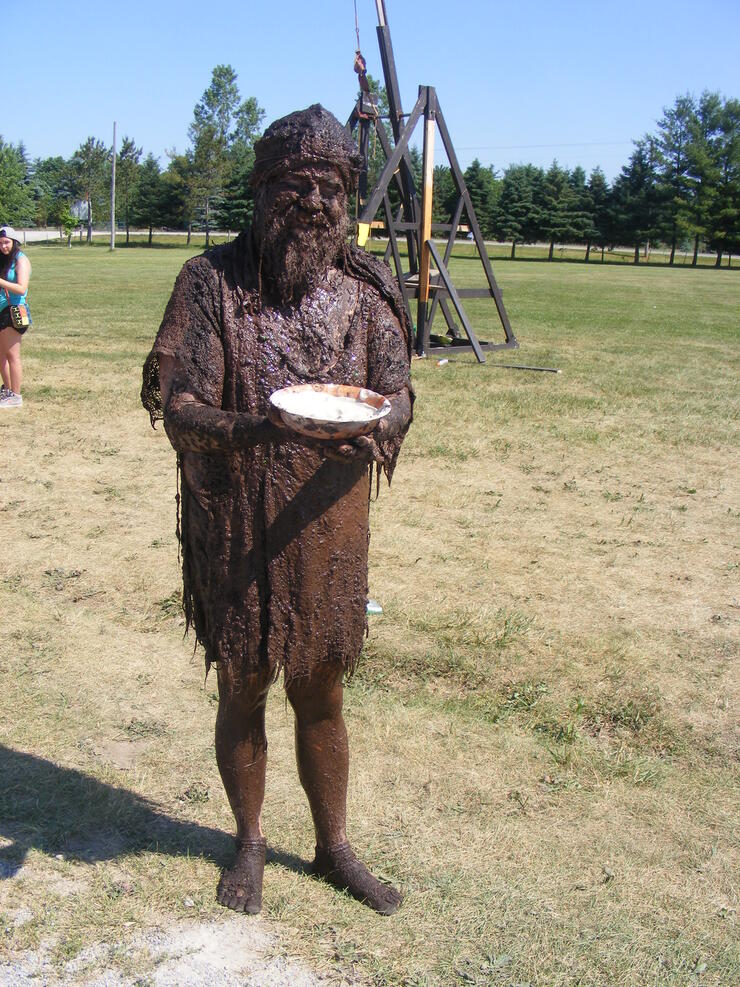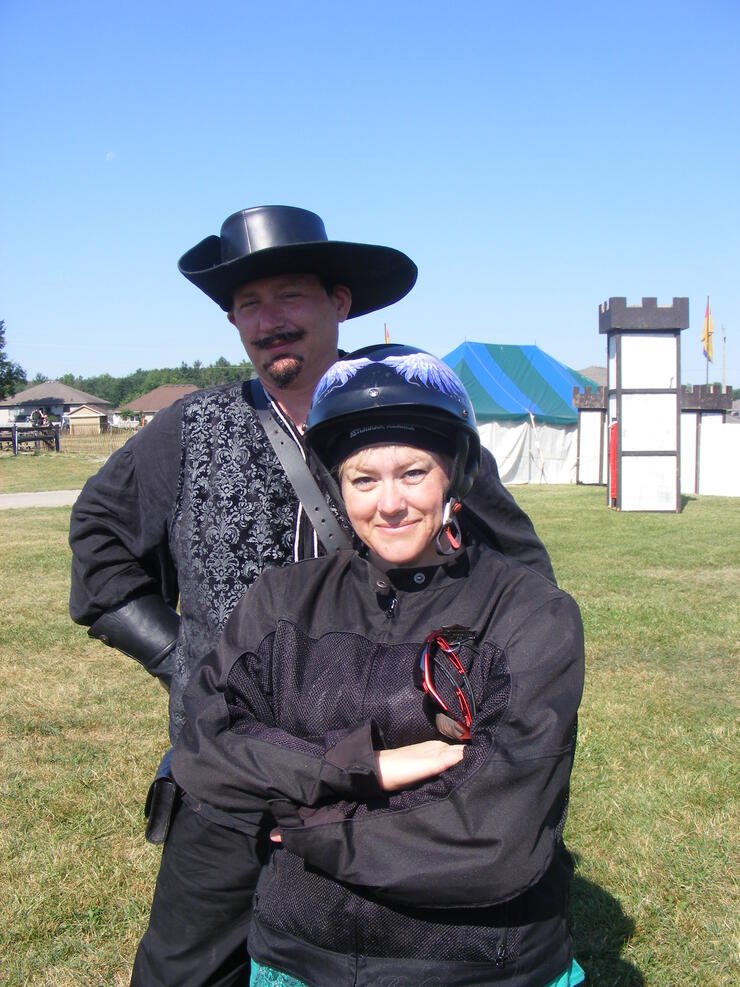 There are assorted areas of entertainment going on throughout the day: everything from jousting and a Royal Court to jesters, performers, and bawdy women.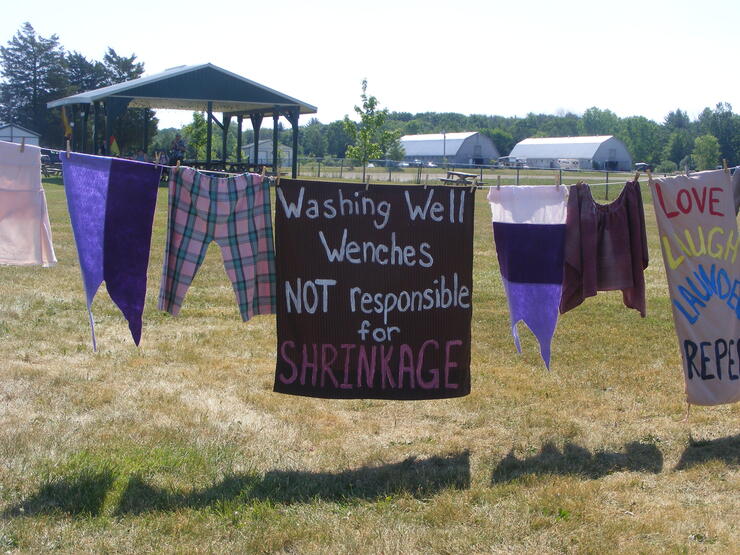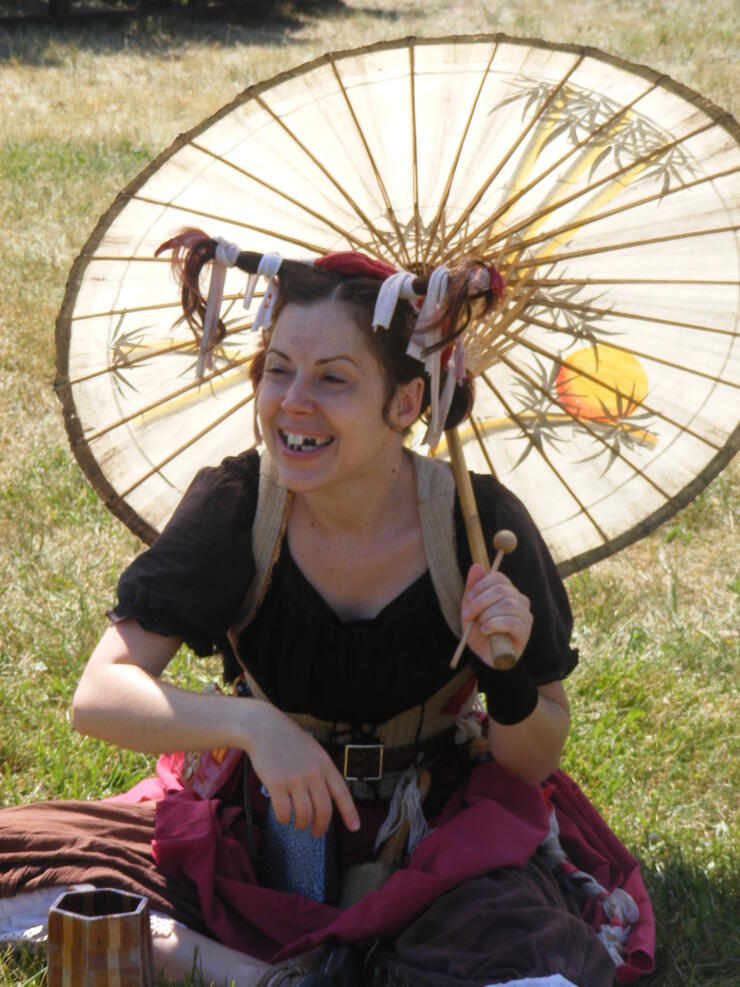 I had a great deal of fun wandering around and talking to people attending the Festival, some for the first time and others who were "old feathered hats" at it.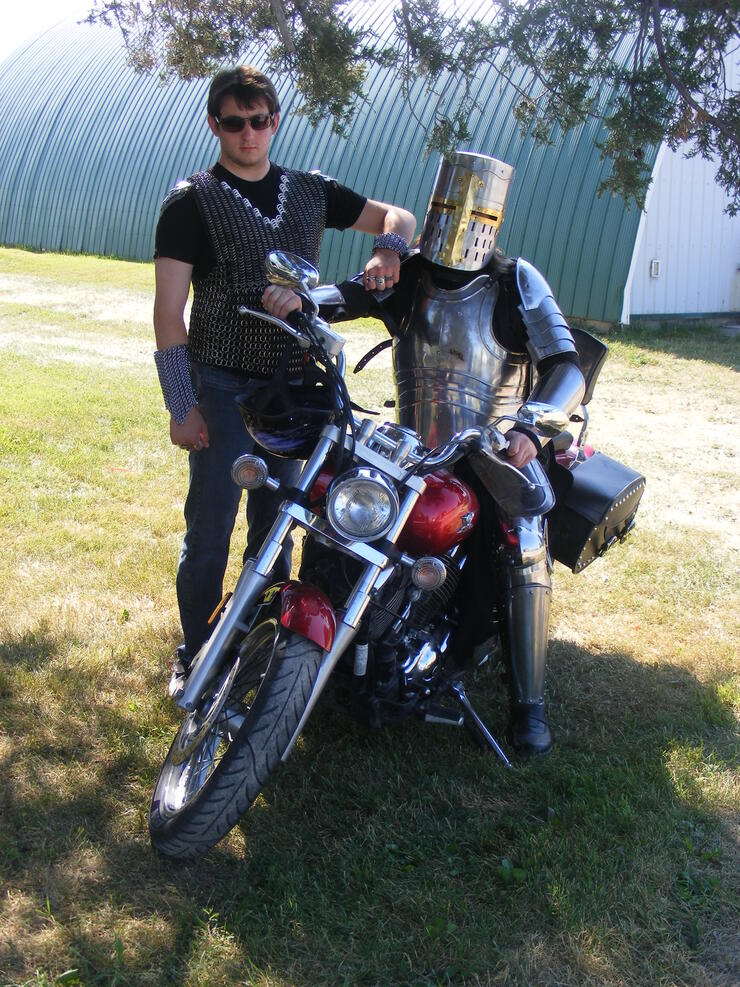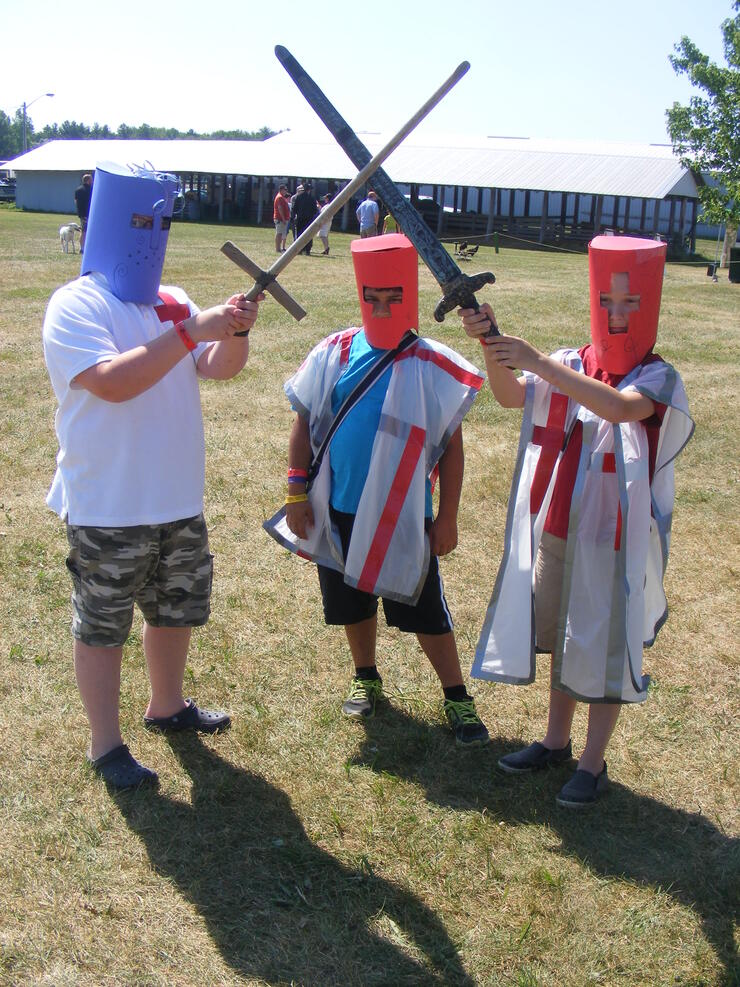 Although I didn't try a smoked turkey leg, there were plenty of people walking around gnawing on one. From the Pickle Guy's wares to carts loaded up with meats and sweets of all kinds, there was plenty to keep a hungry person well fed, and the smells drifting through the air was heavenly. An especially fun part of this particular event was Ye Old Petting Zoo, and I happened to make friends with a very friendly, little black creature that made me just a tad nervous.
All in all, no matter where your starting point is, a great "landing spot" is an event like a Renaissance or Medieval Faire. More common in the States than in Canada, there are several in Ontario, a couple of which have become a long-standing tradition of ten years or more. They include:
Medieval & Renaissance Events in Ontario 
Is there an event we're missing? Get in touch at info@northernontario.travel and we'll add it to the list.
MEDIEVAL & RENAISSANCE EVENTS IN ONTARIO
Leamington Renaissance Festival 
Leamington - May 13th and 14th, 2023
Region: Ontario's Southwest
Wentworth Medieval Faire
Ancaster, Ontario - May 27-28, 2023
Region: Hamilton, Halton, Brant
Ealdomere Crown Tourney
Lombardy, Ontario - May 27, 2023
Region: Ontario's Highlands
Robin in the Hood Medieval Festival
Elmira, Ontario - June 3, 2023
Region: Huron, Perth, Waterloo, and Wellington
Murder Melee in the Meadow 2023
Binbrook, Ontario - June 15 - 18, 2023
Region: Hamilton, Halton, and Brant
Ealdormere War of the Trillium
Clarington, Ontario - June 28 - July 3, 2023
Region: York Durham Headwaters
Barons Brouhaha VI
Tiverton, Ontario - July 21 - 23, 2023
Region: Bruce Grey Simcoe
Fergus Medieval Faire
Fergus, Ontario - July 22, 2023
Region: Wellington County
The Ontario Pirate Festival
Guelph, Ontario - August 5-7, 2023
Region: Huron, Perth, Waterloo, and Wellington
Hastings Medieval Festival
Hastings, Ontario - September 2-4, 2023
Region: Kawarthas Northumberland
The Royal Medieval Faire
Waterloo, Ontario - September 16, 2023
Region: Ontario's Southwest
Oxford Renaissance Festival
Dorchester, Ontario - October 13-15, 2023
Region: Ontario's Southwest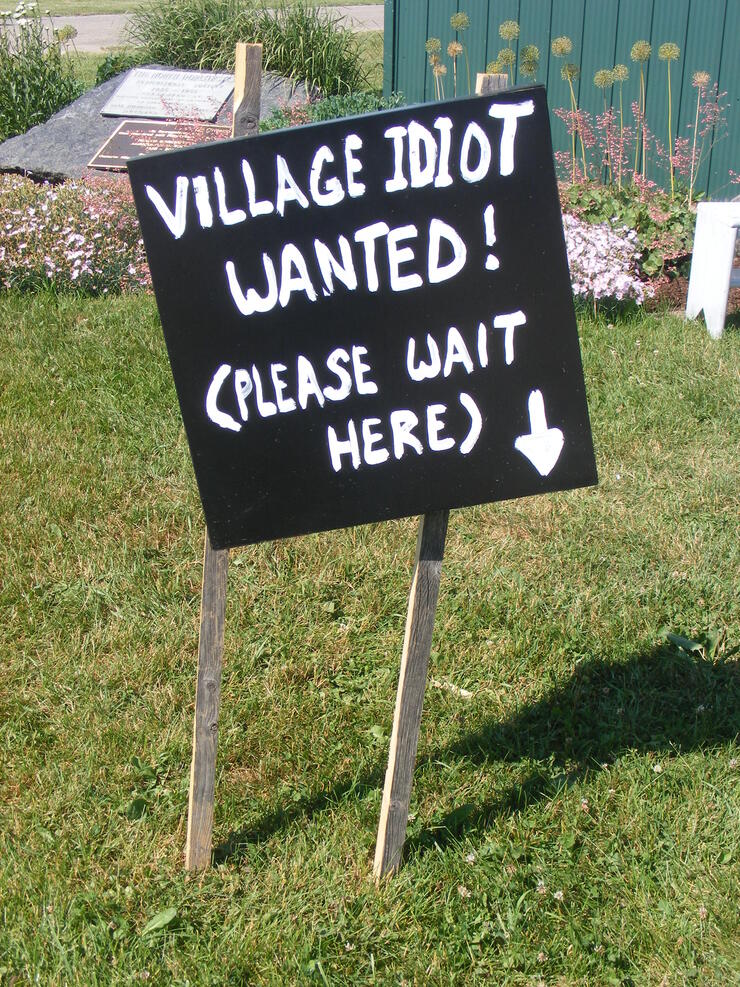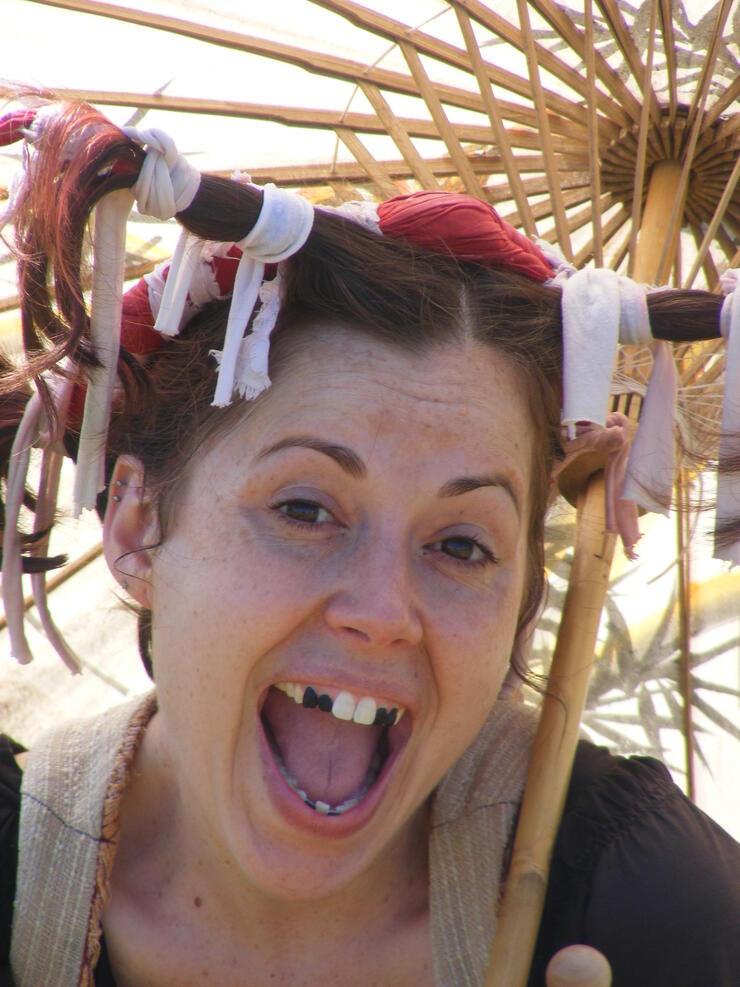 I had such a great time at the Oxford Renaissance Festival that I plan on returning to their next event. In the meantime, I am going to brush up on my 'Fare Thee Wells' and my 'Godspeed, My Fine Fellow's and sitting sidesaddle on Ruby, just in case the Queen should think me 'unladylike'…
A fair to remember, indeed!