Get Your Paddle On
What is more Canadian than a canoe? It is at once an ingenious invention of First Nations people, a quiet and surprisingly effortless mode of water transport and an enduring symbol of our connection to our beautiful wilderness. Ontario is unusually blessed when it comes to canoe habitat, with a quarter of a million lakes (not to mention rivers) dotting the province.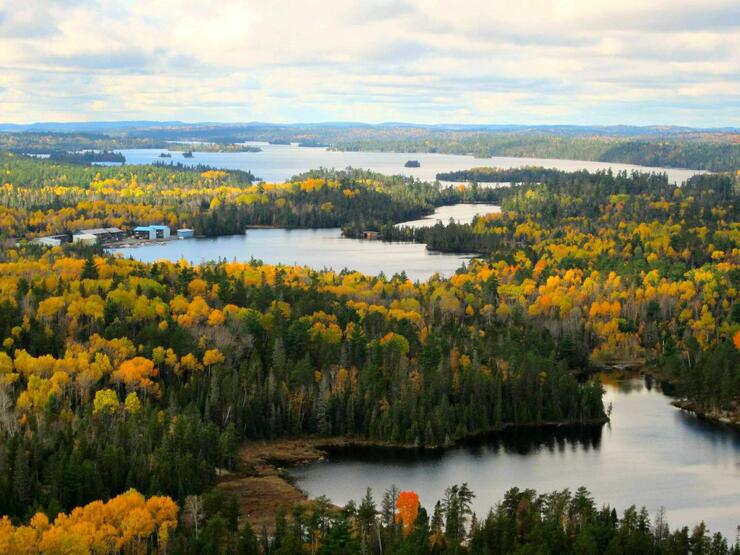 If you ask any canoeing expert for their must-visit Northern canoe locales, they will, without a doubt, mention at least one spot in Temagami. With eagle-eye panoramas from the fire tower, a variety of accommodation options, over 1,000 canoe routes and knowledgeable outfitters, Temagami is a great place for canoers of all abilities. Whether you're looking to introduce the next generation of the family to some leisurely paddling, or a hardened outdoors person looking to conquer a multi-day adventure, Temagami has a trip for you.
According to the Temagami Outfitting Company, if you've canoed Algonquin, you're now ready for Temagami. There's more of a rugged sensibility here, with fewer roads to the interior. Campsites aren't rented in advance; it's first come, first service (which is good for those who don't like to keep to a rigid schedule). And with fewer visitors than the popular Algonquin routes, paddling in Temagami means you won't wait for portages.
But before we hop in a canoe, it's best to plan out your base of operations and who you'll call to organize equipment, transport and routes.
Where to Stay
As a favourite outdoors destination for many families, Temagami and area have several accommodation options. However, for a lakeside location, walking distance to town and a hearty meal, you can look no further than the Temagami Shores Inn and Resort. With over a dozen motel units and several cabins, there's space for individuals, couples, family gatherings and large groups. The rooms, immaculately clean, come with newly renovated bathrooms and free WiFi. They have a Northern, outdoorsy vibe with real log fireplaces in some of the cabins, and back decks for the motel units. The entire hilltop property is shaded by towering pines and has unmatched lake views, except, perhaps, those enjoyed on the famous Temagami fire tower, located a short drive away.
The inn also has a dining room open for all three meals, serving reasonably priced homecookin,' just what you'll be looking for after a day on the water. And if you choose to visit in the winter, enjoy on-site cross-country ski and snowshoe trails or the connection to the OFSC snowmobile trail.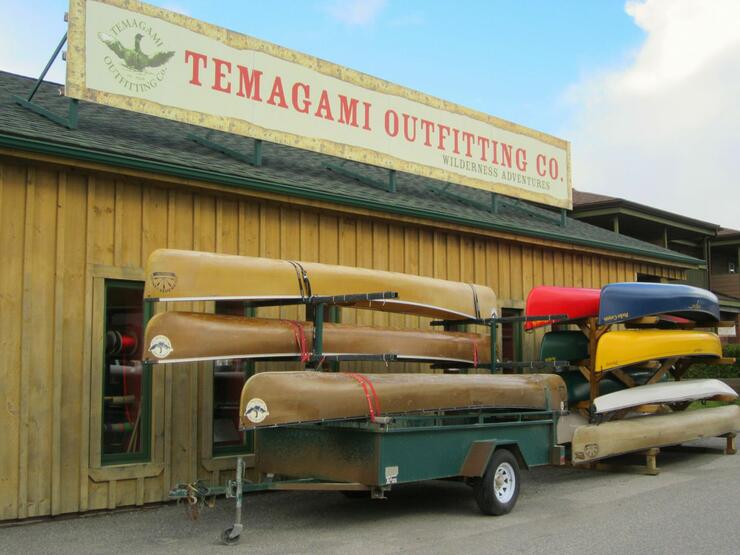 Who Can Help
Experienced paddlers will be the first to tell you when you're venturing onto a new route, it's best to get some local advice and assistance. Temagami Outfitting Company is the place to go for everything, from renting a light-weight Kevlar canoe (you'll appreciate them on portages!) to getting a complete trip pack with food and supplies for your journey. Handily found on the waterfront in town, this outfitter is a must-stop destination to get route advice, transportation to a drop-off spot or a guide to accompany you. This kind of assistance is especially helpful for those who take the Greyhound or a motorcycle to Temagami and have packed light.
For those looking for a memory to last a lifetime, you can arrange for a fly-in, week-long experience with an outfitter like Lakeland Airways. If you're just looking to do some initial research on the routes available in the area, check out My Canadian Canoe Route.
For the Beginner 
For true beginners, or those travelling with small children, the most hassle-free way to try canoeing is to paddle around Lake Temagami. The Temagami Shores Inn and Resort lets guests borrow their canoes for free and have their own dock. What could be easier?
For those who want a little more of the Northern experience, but only have a day, Bear Island is a good bet. The outfitters will drop you and your canoe off at the far end of Lake Temagami, right by the famous First Nations pictographs. You'll then head over to the island, a kilometre away in the distance, which features the Temagami Island Old Growth Forest Trail. Enjoy one of the finest examples of an old growth pine forest with a hike along the 20 kilometres of trail. Then, head back into the water and over to Bear Island, home of the Temagami First Nations community.
Even on a day-long trip, Temagami is known for its gusty winds, so wear layers and modern sportswear that dries quickly. Paddling means getting wet.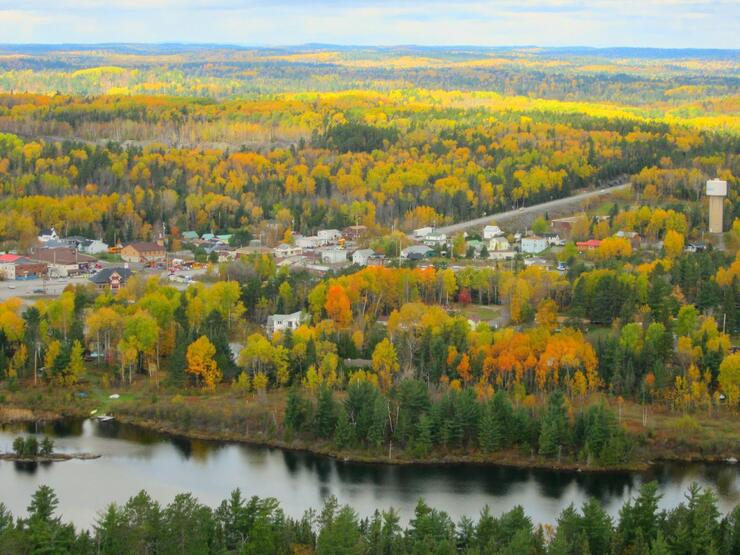 Advanced: Lady Evelyn Loop
This trip takes in many of Temagami's most scenic highlights, starting and finishing at Mowat's Landing on Hwy. 558. Enjoy breathtaking views of forests, unending lakes and photogenic waterfalls, such as Helen Falls and Bridal Veil. Wildlife is plentiful with many an opportunity to see moose, muskrat, beaver, loons, ducks, herons of several types, and perhaps even an otter.
The six to seven-day, 93 km route passes through Lady Evelyn river and lake, Sucker Gut Lake and Willow Island Lake. One of the highlights of the trip is at the famous Maple Mountain Portage, where a 3 km hike will bring you to 1100 ft in elevation, the third-highest point in Ontario. The whitewater on the loop is mild, but some of the portages are quite rugged.