Cabin #9 & the Search for "White Pine"
Group of Seven Artist A.J. Casson died where he was born–in Toronto. But it was Northeastern Ontario he yearned for. Find out why Dreamer's Rock and the La Cloche mountains were so important to the artist, and how to visit the region yourself.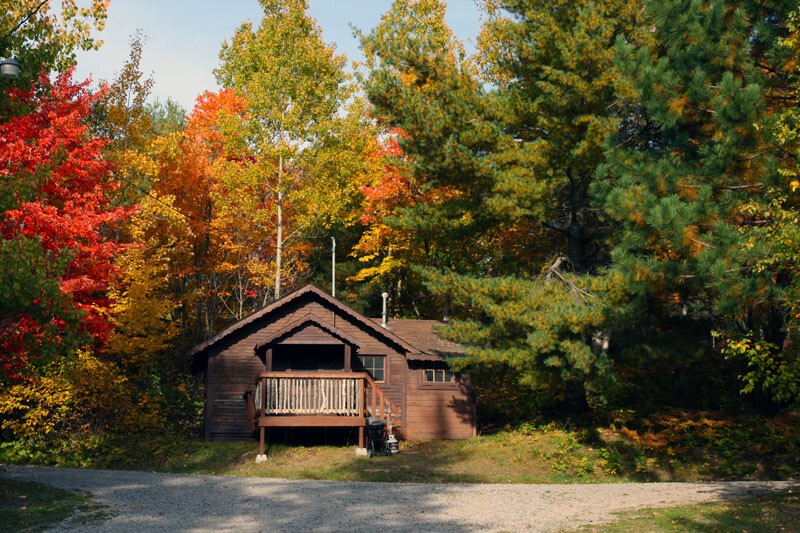 A.J. Casson was the last surviving member of the Group of Seven. He died where he'd been born—in the city of Toronto, at the age of 93. But it was Northeastern Ontario—the scenic La Cloche region where he'd lived and painted for many years—that he yearned for. "If I had my choice now, and at my age it's not easy to get to these places, that's the place I'd want to go again," he told a reporter for the Sudbury Star in 1985, a few years before he died.
Casson, like his Group of Seven counterparts, was known for his depictions of Ontario landscapes. Of lakes and woods. Small towns and churches and barns. He was even commissioned to paint a mural of Algonquin Park inside one of Canadian Pacific's new railway cars. But it was his painting White Pine that is perhaps his best known work. The one that's instantly recognizable to any Canadian who took art class in high school: a lone pine tree battered and windswept atop a creamy outcrop of rock—tall, bent, and beautiful against a cloudy sky.
It's a Canadian image. It evokes memories of camping, canoeing, cottages. But few people realize this iconic tree is located atop a sacred Ojibwe site that's inspired many artists and writers over the last century. And that it can be visited in real life. Casson's White Pine painting now hangs in the McMichael Collection, as it has since 1957. But for those who want to make the pilgrimage to this Northeastern Ontario site full of lore, history, and scenic views—read on.
Visiting the Real White Pine at Dreamer's Rock
Casson spent much of his life as an artist travelling to Northeastern Ontario with his wife Margaret. Casson Lake, just northwest of Killarney Park, is named after him. The couple came back year after year and stayed in local, family-run spots like the Widgawa Lodge (his favorite cabin was number nine, according to current owner Joshua Willoughby).
The lodge, about 500 km northwest of Toronto on the banks of the West River, features cabins originally built for prospectors and gold miners in the 1920s—the artists came later. Willoughby says the lodge's previous owners didn't leave much in the way of artifacts or photographs that may have documented Casson's time there—most of what we know survives through oral history and local newspaper articles and, of course, the paintings themselves.
We do know that White Pine was painted near Dreamer's Rock, located off the east side of Highway 6 on the Whitefish River First Nation. The distinctive quartzite rock, which rises high above the surrounding landscape, derives its name from its use as a place for dream visitation by local Aboriginal people. Ojibwe author and historian Basil H. Johnston wrote a poem about the site, while the Ojibwe playwright Drew Hayden Taylor set his play Toronto at Dreamer's Rock there.
In 1971 the Ontario government erected a historical plaque honoring the rock's significance. Whether Casson knew the First Nations' history of Dreamer's Rock and sought it out, or whether he stumbled upon it and was moved to paint what he saw, we'll never know. But it's worth the trip.

To visit the rock, stop by the Whitefish River band's administrative office on Birch Island to get permission and pay the requisite five-dollar fee. From there, Dreamer's Rock is an easily accessible short hike from the road, especially compared to some other Group of Seven sites. One of the reasons for this is Casson's fear of heights. "He was known to not like heights," says Willoughby of Casson. "So [he] seldom ventured very high up on any of the ridges, from where most of the other Group of Seven artists did their paintings."
After a day at Dreamer's Rock, while you're relaxing back at the Widgawa Lodge (perhaps even in cabin number nine), you can also plan to check out more than 70 Group of Seven painting sites in the area. Carmichael's Light & Shadow was painted nearby, and he was known to paint at Grace, Nellie, Frood and Cranberry Lakes. A. Y. Jackson and Arthur Lismer painted the La Cloche region as well. And don't forget your paints, watercolor set, or colored pencils. You never know when inspiration may strike.
Whatever your upcoming plans for sightseeing across this great Canadian nation of ours—be sure to expand your horizons beyond your current city or town. Casson himself knew the dangers of being too complacent when it came to travel. "What I really need is a trip to get out and get some new material," Casson lamented to Sudbury Star reporter Jon Butler. "We haven't been anywhere. I haven't driven out of the city this summer."