Patio Perfection
Sunny days and Sudbury patios are a perfect combination—here are 11 outdoor dining spots to check out this summer.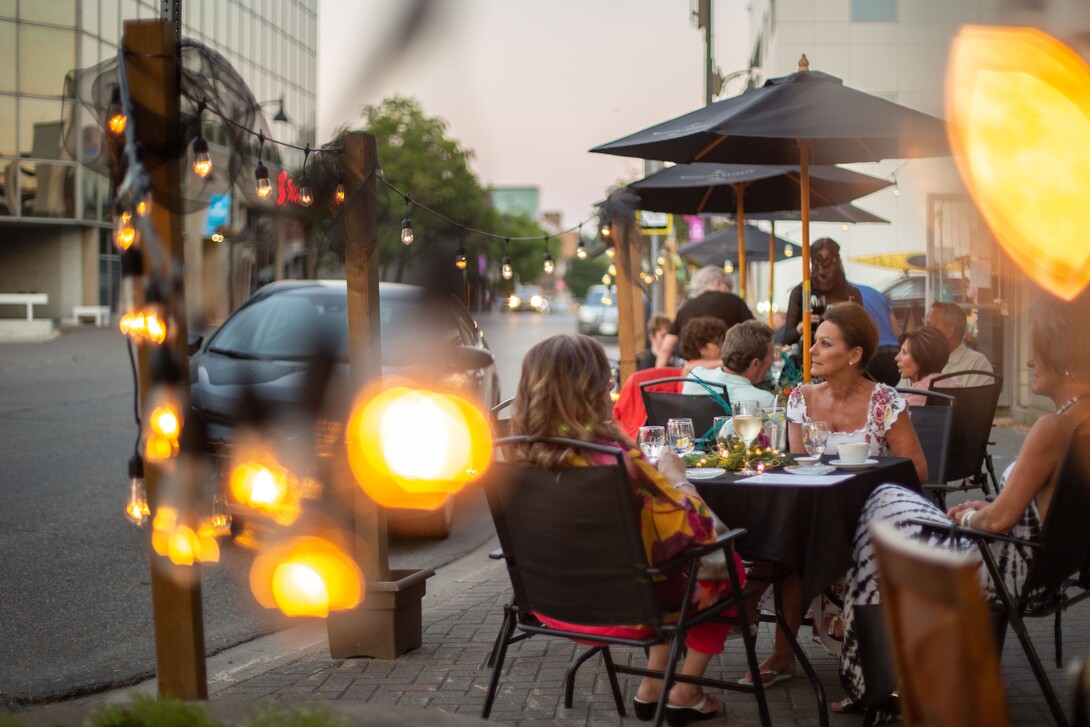 Spring is in the air and the rising temperatures have many of us itching to get outside and make the most of the warm weather. If your ideal afternoon in the sun involves being wined and dined, Sudbury's many wonderful restaurants have you covered with their outdoor patios. Safely enjoy the fresh air while savouring some of the best food and drink the city has to offer at these top spots in Sudbury for alfresco dining.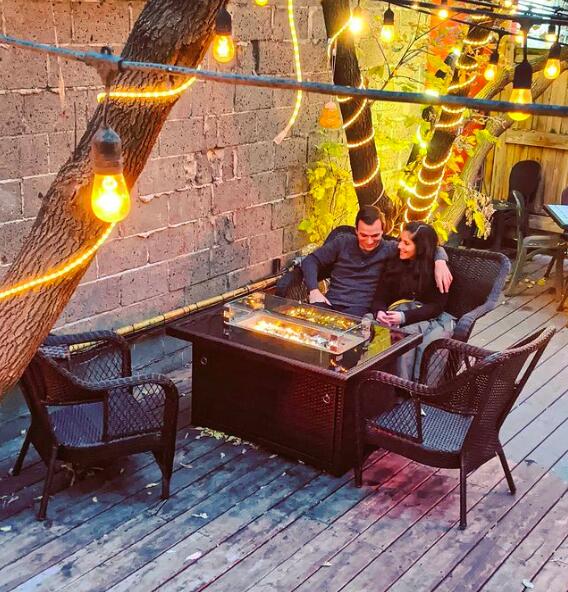 The Laughing Buddha offers a large, peaceful patio and a vast selection of craft beer and scotch. Tall trees dotted between the tables offer shade and, combined with wood accents and vines climbing up an outer exposed brick wall, create a back-to-nature feel that makes it easy to appreciate dining in the great outdoors. The restaurant's approachable food menu features stone-baked pizzas, sandwiches, and salad bowls, including plenty of options for those with special diets.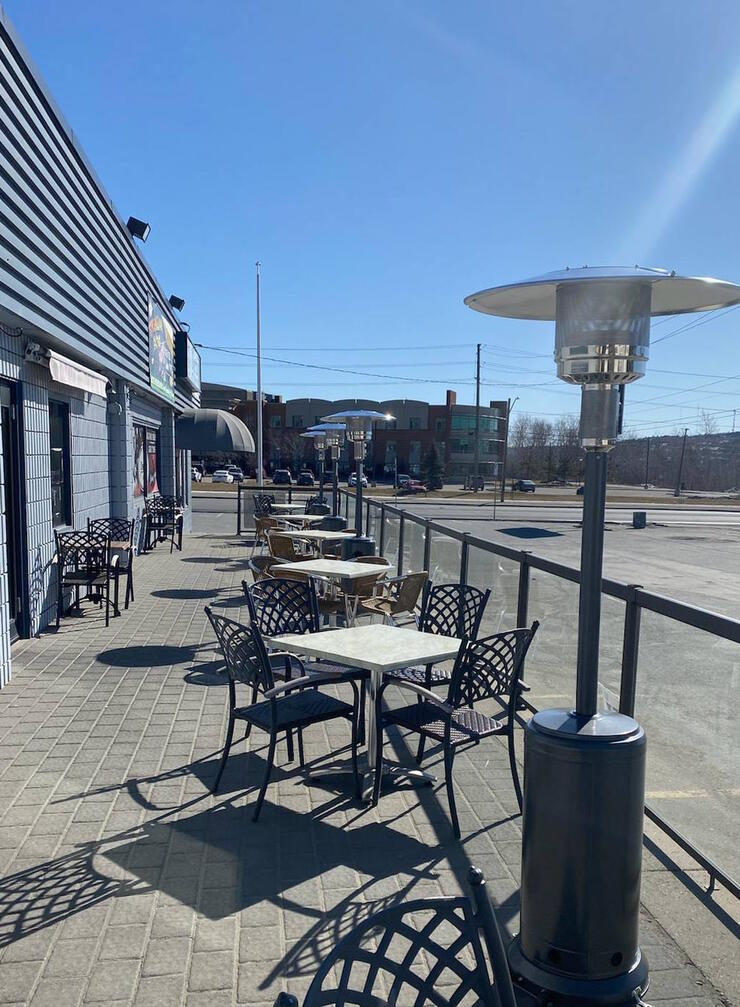 Overtime features a down-to-earth menu of sports bar favourites in a casual environment. Their homestyle dishes include hearty mains like burgers, poutine, and beer-battered haddock, along with shareables like nachos and mushroom caps. Take advantage of daily specials, such as $10 spaghetti and meatballs on Mondays, while you breathe in the fresh air on their roomy patio.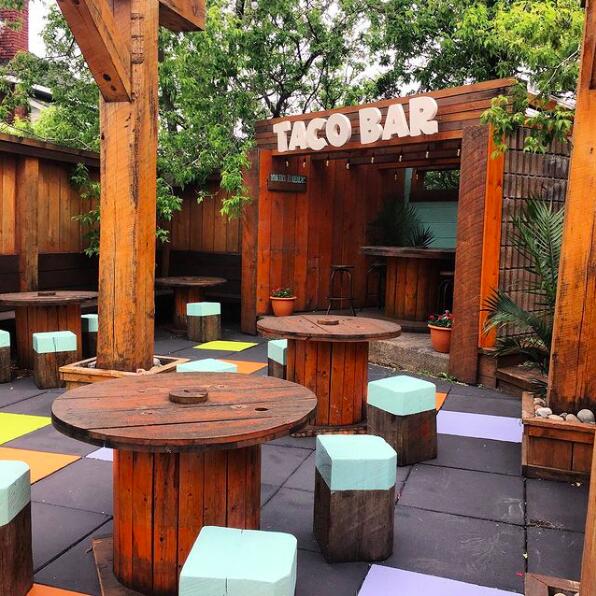 Wooden tables and pops of pastel colour give the patio at Tucos Taco Lounge a cheerful, rustic feel. The restaurant has converted more than a few carnivores with its fresh, flavourful vegan cuisine, which draws influence from Mexico and Central America. Toast a few margaritas and tuck into a plate of tacos made with fresh corn tortillas or a piled-high platter of nachos topped with housemade totpos, chipotle seitan, and cheddar Daiya while savouring the summer sun.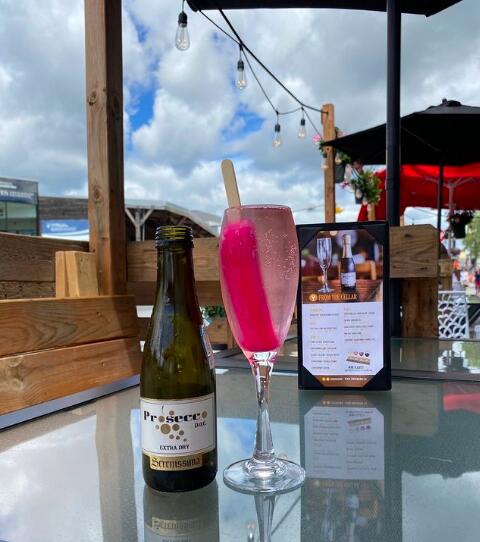 Affectionately known as the Fromo by locals, La Fromagerie's excellent selection of wine, cocktails, and cheeses makes it an inviting destination for leisurely afternoon nibbles or even a full dinner. True to its name, the restaurant offers a variety of specialty cheese and charcuterie boards, as well as mains like grilled sandwiches and colourful bowls and salads. Pair your bites with a glass of wine or a cool cocktail like the strawberry jalapeno martini and enjoy it on the restaurant's street-facing patio. La Fromagerie is dog-friendly so you can bring your pooch to soak up the sun as well.
South End restaurant Ripe serves inventive spins on traditional pizza and pasta dishes, such as ricotta-stuffed ravioli in a whiskey and maple butter sauce or Erik the Red, a pizza topped with tandoori chicken, roasted red peppers, and mango chutney. Ripe's small but cheerful patio gets a touch of greenery from potted plants, while umbrellas provide shade on sunny days.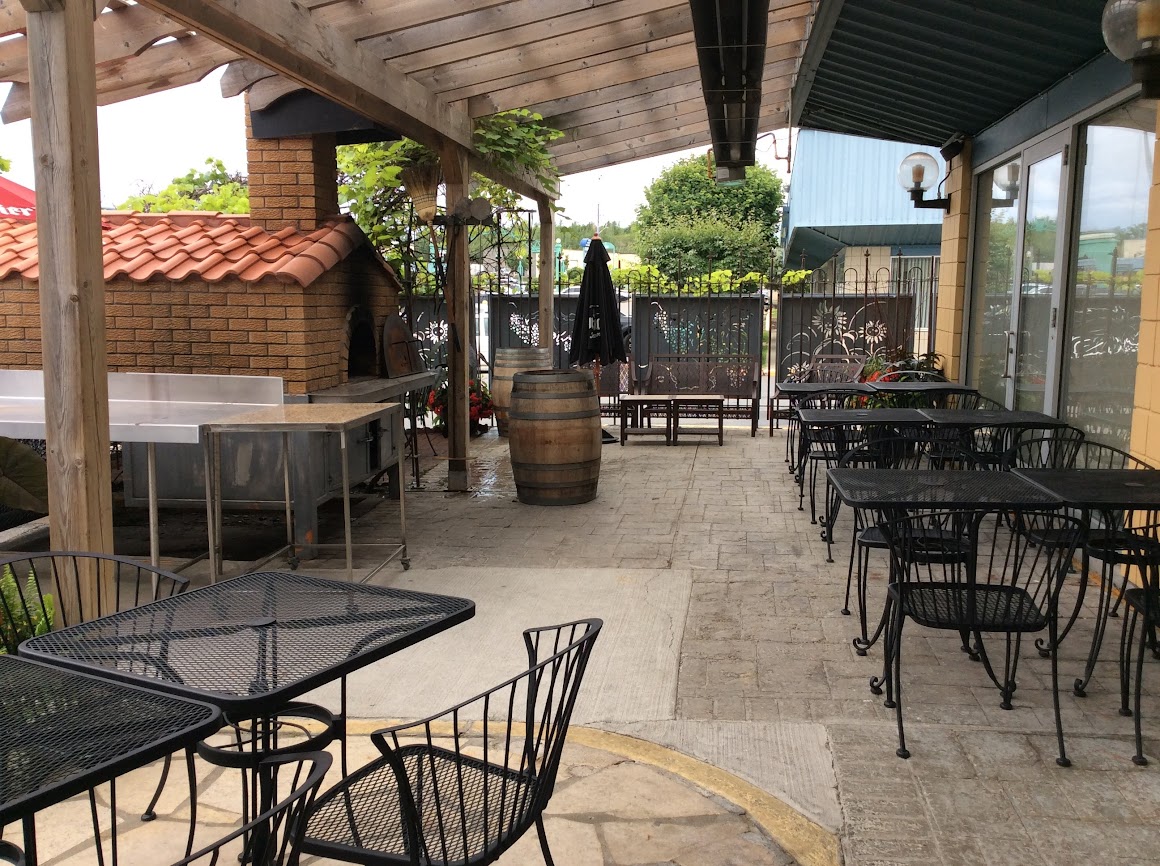 A Sudbury mainstay for over 25 years, Verdicchio brings a fresh twist to traditional Italian cuisine using local ingredients, including herbs and honey produced on-site. Their wine cellar, which features over 400 Italian labels, has been recognized by Wine Spectator. The restaurant's romantic patio features a wooden trellis, wrought iron tables, and wine barrels decorated with flowers. Dig into a beautiful plate of pasta or enjoy a pizza fired in the outdoor wood-burning oven set right on the patio.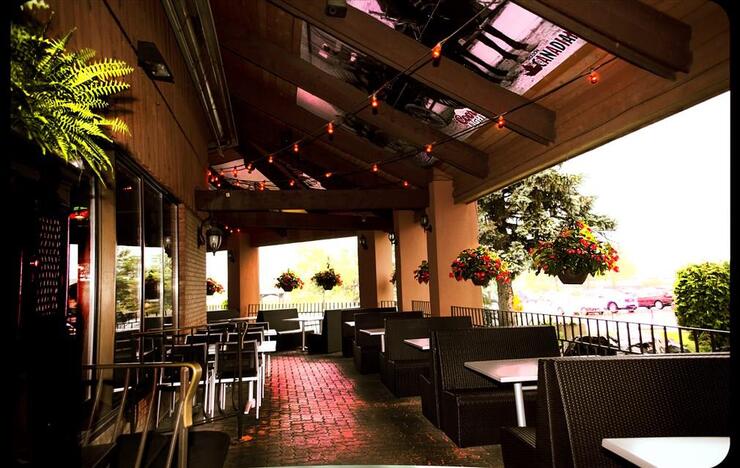 Buzzy Brown's crowd-pleasing menu features more than 150 items, spanning from burgers and sandwiches to pizza and meat mains like New York strip sirloin. Their large, covered patio offers a mix of spacious booths and tables for seating. Portable heaters make this patio a convenient option when you're looking to catch some rays on a cooler day.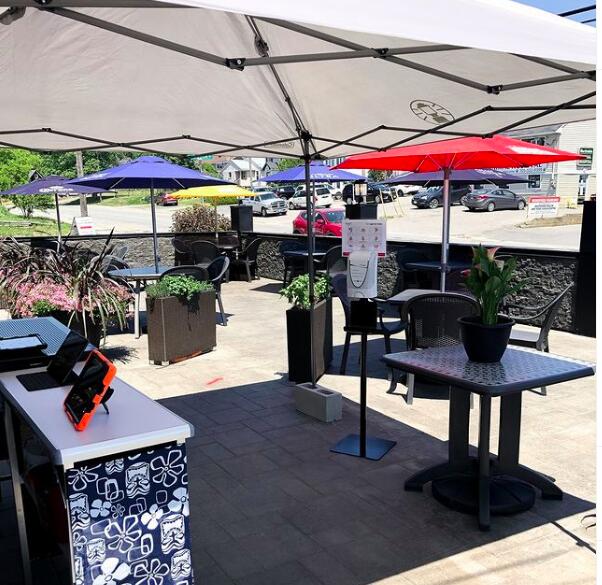 This long-running restaurant specializes in homestyle Italian and Greek dishes made with fresh ingredients. As its name suggests, Tony V's offers a variety of pizzas, ranging from tried-and-true favourites like Hawaiian to more unique toppings like the Mimmo's Mighty Hot, which is covered with anchovies, hot peppers, and black olives. The restaurant also branches beyond pizzeria staples with dishes like chicken souvlaki, steak, and fish and chips. Their pleasant patio offers plenty of umbrellas for diners seeking a little shade.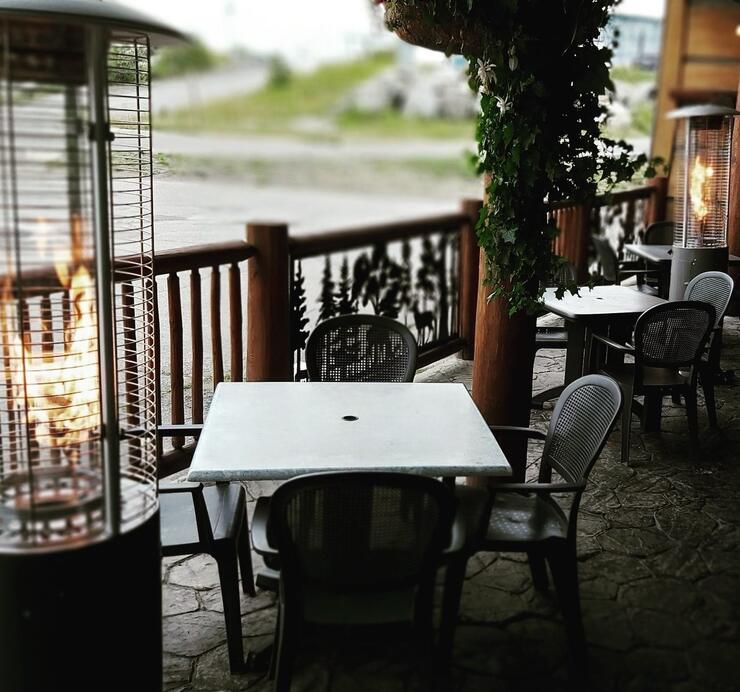 M.I.C., which stands for "made in Canada," is all about Canadian comfort foods done right, from in-house braised ribs to locally-sourced AAA steak. Their dedication to the Great White North extends to their drink menu, which features Canadian beers, wines sourced from the Niagara region and the Okanagan Valley, along with a vast collection of over 80 Canadian whiskies. Their partially covered patio is decorated with string lights to set the mood with an inviting glow, plus they put out heaters on cooler evenings to keep diners toasty.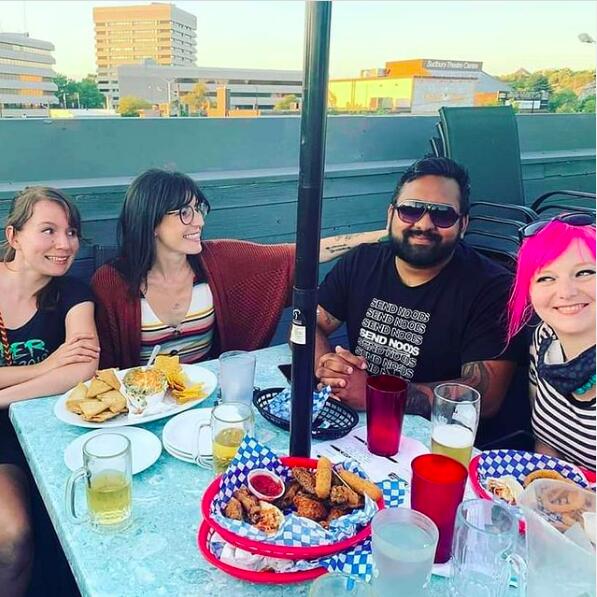 The Dog House is an easy-going sports bar known for serving some of Sudbury's best chicken wings, which are available in flavours ranging from maple bacon and Frank's cajun to spicy Thai and Atomic. Order a platter of wings to munch on while taking in the view from the bar's great rooftop patio.
There are so many great options when it comes to outdoor dining in Sudbury. Plan a lunch, brunch, dinner, or cocktails at your favourite spot today!