Subculture Clash Revisited
Whether you ride or not, whatever bike you happen to ride, or used to ride, or covet like a secret wish, there's just something about old-school cool, vintage motorbikes and the hazy days of summer.
Editor's Note: Photographer Mondo Lulu has participated in the Mods and Rockers Festival for the past three years, documenting its steady growth into one of the summer's urban motorcycling highlights. Below are Mondo's visual and written impressions: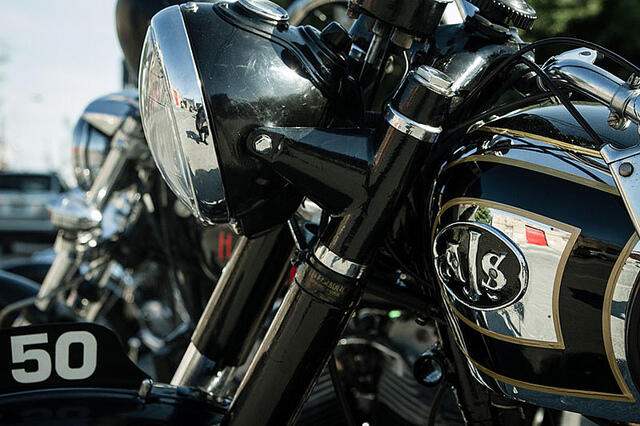 While summer weekends usually mean the quadruple-file procession up Highway 400 to cottage country, one event in August has two-wheeled city folk staying put and out-of-town bikers riding downtown-bound.
The annual Mods and Rockers Festival is Toronto's biggest vintage motorcycle and scooter meet. Celebrating its 5th anniversary, Mods and Rockers Toronto saw over 200 bikes ride in over two days, at four different venues. Rockers from as far as California, as well as a solo-travelling scooterist from Columbus, Ohio enjoyed the warm hospitality from local bikers at their regular haunts.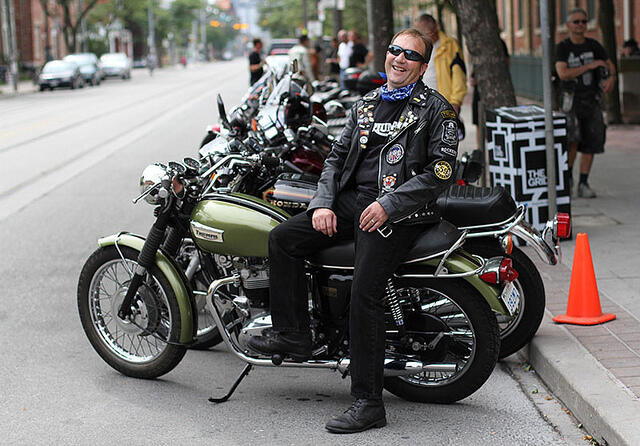 Though the two groups have shared an acrimonious past within English history, this generation's Mod and Rocker can be found admiring each other's rides and talking shop at Town Moto, raising a glass at local hangouts Black Dice Cafe and The Duke Live!, and even sharing a table for a proper English Breakfast at The Bristol Yard.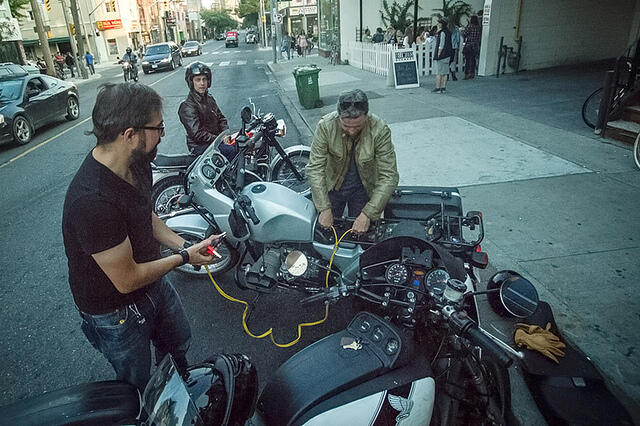 Old bikes sat beside new, mopeds beside sport bikes, scooters beside cafe racers. While the vintage theme of the weekend flavoured the air with the scent of two-stroke oil, the festival is attracting all sorts of riders in an inclusive two-day detente.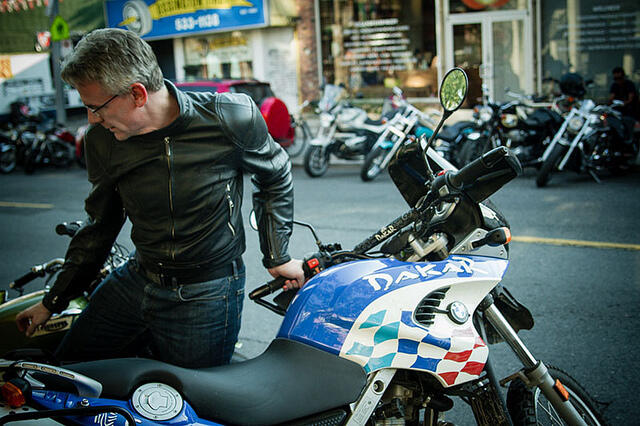 Female riders are always in full effect, once more displaying the diversity of the crowd - one scooterist rode her much-taller boyfriend home, to the nodding approval of both Mod and Rocker.
The fest is also family friendly as evidenced by the Simianas, who rode in en-masse on their vintage and modern Italian machines. Dad's Ducati even won the "Best Vintage Other" category.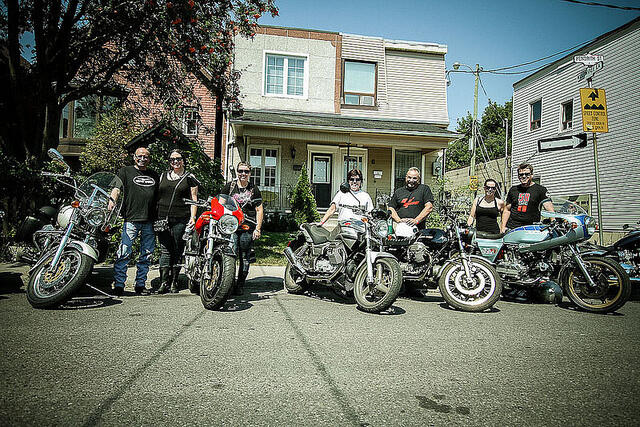 Friday was all about grabbing a dog and checking out gear at the Town Moto BBQ, then enjoying a pint at the Dice to Gene Vincent and The Kinks.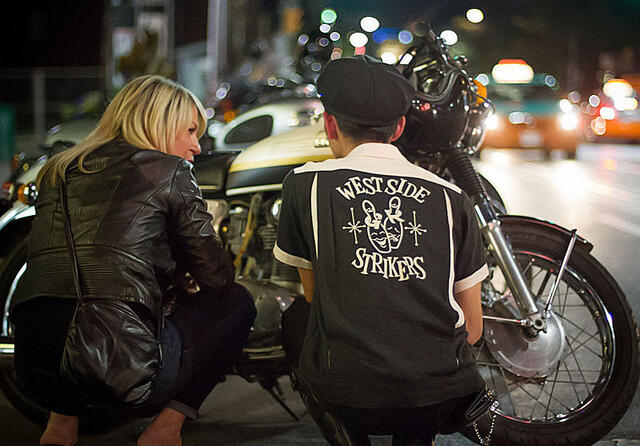 Saturday afternoon pedestrians and motorists were treated to a roaring parade on two-wheels as this motley crew saddled up and traversed Toronto's urban jungle for the Cross-Town Ride from The Bristol Yard to The Duke Live! The bikes were then parked and put on display and trophies were awarded to the tune of surf and rockabilly bands. Capping the afternoon's festivities were capped (or better, pastied) by traditional vintage burlesque performers.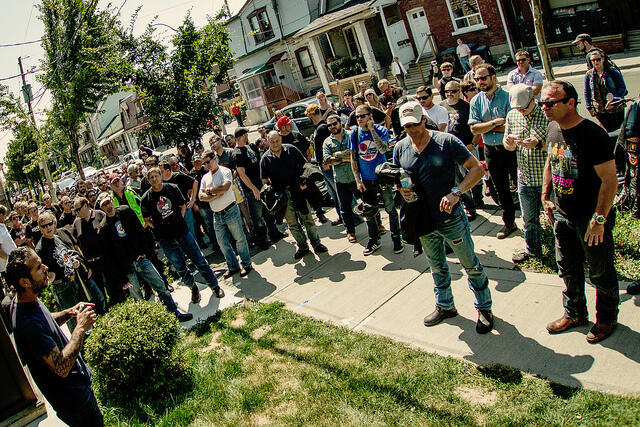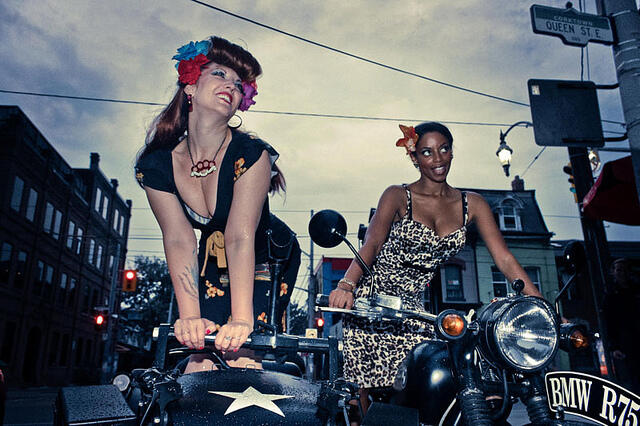 And for some, it ain't over til it's over: Sunday saw an add-on Mod Ride north to Jackson's point by the Toronto Moto Scooter Club to send off Ohio scooterist Bob Luce with lunch at The Lake Simcoe Arms and a scenic lakeside ride.
Here's to more weekends like these!
For more on motorcycling in Ontario's capital click here. And if you're in the area and looking for a ride that's sure to please the Mod or Rocker (or whatever you want to call yourself), you've got to try the Forks fo the Credit Day Trip.